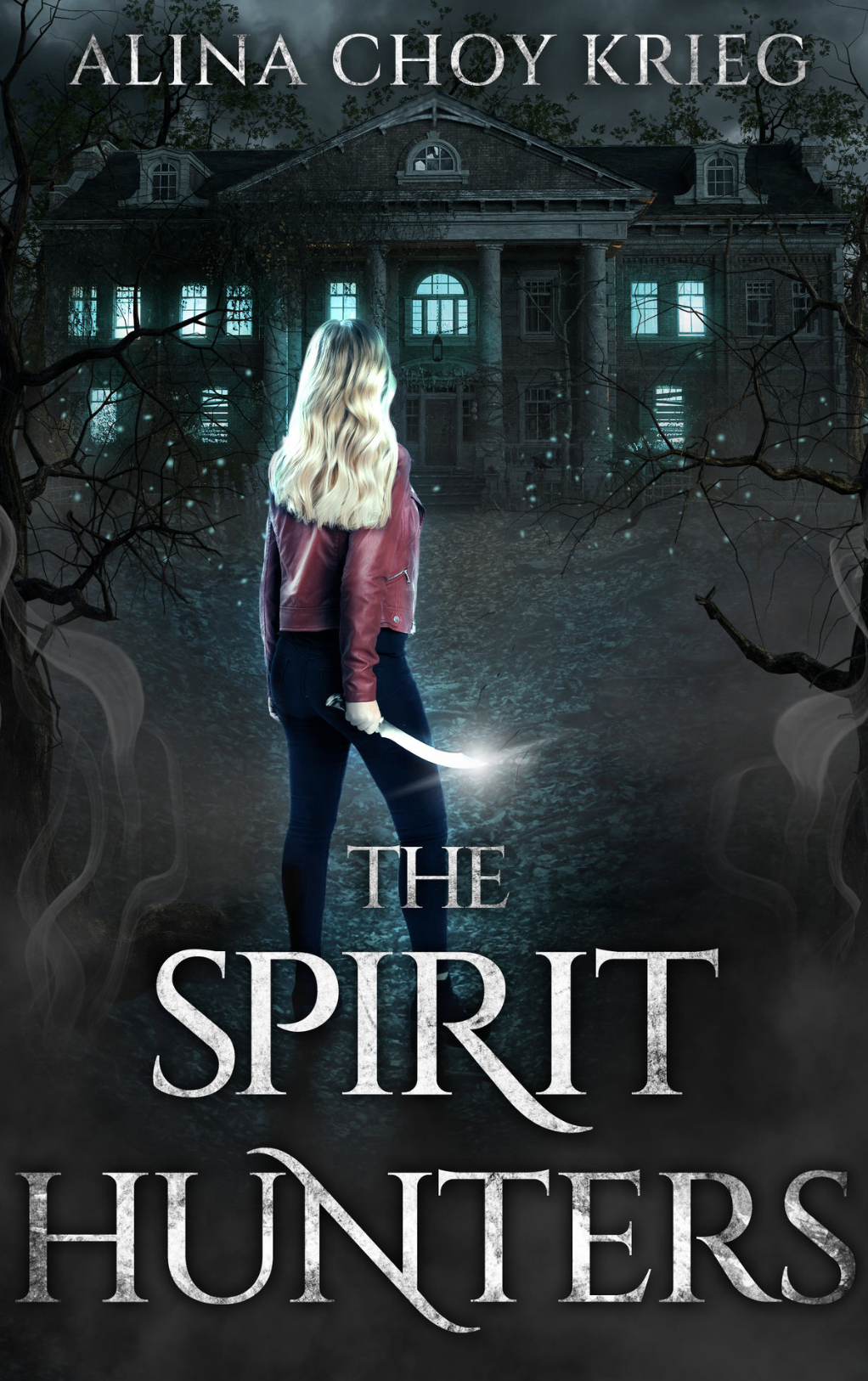 Brianna Davis has always seen herself as and ordinary girl. That all changes when she and her friends venture into the Smith house, a place full of spirits that are rumored to be unfriendly. In reality, the spirits that haunt the old manor are bitter and vengeful that no one saved their lives in a fire that destroyed their home, centuries ago. And the new target of this vengeance? Brianna and her friends.
"At age 14, Alina is challenging me. She is challenging me to see her as more than my beautiful daughter who brings me joy every single time she accomplishes a new feat, but to see her as an author on her singular journey. "
—Esther Choy, President and Chief Story Facilitator, Leadership Story Lab 
Alina Choy Krieg lives in the Upworld with her family. When she is not in the uphill battle that is a teenager's life, you can find her reading a book or eating something spicy.
The Spirit Hunters: Interview with author Alina Choy Krieg (my daughter!)
I knew nothing other than I was going to write about a girl who goes to a haunted house and pays the price. The more I wrote though, the clearer the story became. Now it wasn't just the next sentence or chapter I was plotting, it was scenes far in the future I wanted to write. It's a magical experience watching everything explode into existence when all you want to do is tell a story.
Apply Business Storytelling Insights
Stories surround us, but the most effective stories can be difficult for us to identify and shape on our own. It often takes an outside listener to tell us when our stories make an impact--and why.
Esther and her team provide an expert vantage point. Work with us one-on-one or with your team to apply the business insights from Let the Story Do the Work to your everyday work.
"This is an amazing and insightful post! I hadn't thought of that so you broadened my perspective. I always appreciate your insight!" - Dan B.
Join the thousands who receive Esther Choy's insights, best practices and examples of great storytelling in our twice monthly newsletter.