Greetings from Leadership Story Lab! Thank you for your interest in the Story Lab session around Let the Story Do the Work!   
Learn the fundamental storytelling framework, test new ideas and receive constructive feedback. This complimentary virtual small group coaching session is a great way to practice in a safe environment and ask questions about applying leadership storytelling to your business context. Come away with new ideas to elevate your communication!
The first come, first serve Story Lab sessions are scheduled frequently with the upcoming sessions listed below. Please register for a session that works best for you. We look forward to meeting you!
Warmly,
Leadership Story Lab Team
"*" indicates required fields
Story Facilitators
One of our expert Story Facilitators is looking forward to hearing your stories!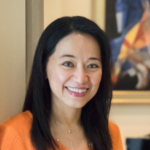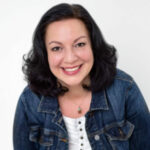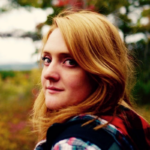 Reena Kansal, Chief Operating Officer & Certified Story Facilitator
Since 2012, Reena has helped leaders tell their stories to be more persuasive and engaging in their business communication. She has earned an MBA from the Kellogg School of Management and a Bachelor's Degree in Electrical Engineering from the University of Illinois at Urbana-Champaign.
Esther Choy, President & Chief Story Facilitator
Esther coaches executives in storytelling techniques and helps them leverage the art and science of persuasive storytelling to create extraordinary opportunities. She served as an admissions officer for the University of Chicago Booth School of Business, and now teaches in the executive education programs at Northwestern University's Kellogg School of Management where she obtained her MBA.
Loretta Nyhan, Certified Story Facilitator
From her experiences as a writing coach, teacher, and novelist, Loretta understands the value of storytelling both as an instructional tool and a method for enhanced communication.  She earned her master's degree in English, with a concentration in the teaching of writing, from the University of Illinois at Chicago.
Kelsey Eichhorn-Allen, Certified Story Facilitator
Kelsey has been working in storytelling across various industries and in different media for over a decade. With a background in writing and documentary/art cinema and a master's degree in aesthetics and narrative theory, she combines a scientific approach to storytelling with her ingrained penchant for all things creative. Since finishing her formal education, she has immersed herself in the practices of design thinking and applied curiosity, exploring how we can harness the fundamental human practices of play and divergent thinking to feed strategy and storytelling.