Greetings from Leadership Story Lab! Thank you for your interest in the Story Lab session around Let the Story Do the Work!   
To register and help you get the most out of the reading and discussion, we have developed the following Prep Work, which includes reading a few chapters from Let the Story Do the Work. It should only take about 20 minutes total but will generate exponential return on the time you will invest in the upcoming virtual storytelling session.
Please note that we need to receive your responses to Part 2 by Friday, June 3rd for the June 8th session. Completing the prep work secures your spot in the Story Lab.
The first come, first serve Story Lab sessions are scheduled monthly with the upcoming session on  June 8th, 2022 from 1:00 - 2:00pm CT.  We look forward to hearing your story!
Warmly,
Leadership Story Lab Team
Story Facilitators
One of our expert Story Facilitators is looking forward to hearing your stories!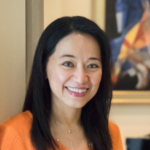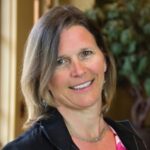 Reena Kansal, Chief Operating Officer & Certified Story Facilitator
Since 2012, Reena has helped leaders tell their stories to be more persuasive and engaging in their business communication. She has earned an MBA from the Kellogg School of Management and a Bachelor's Degree in Electrical Engineering from the University of Illinois at Urbana-Champaign.
Esther Choy, President & Chief Story Facilitator
Esther coaches executives in storytelling techniques and helps them leverage the art and science of persuasive storytelling to create extraordinary opportunities. She served as an admissions officer for the University of Chicago Booth School of Business, and now teaches in the executive education programs at Northwestern University's Kellogg School of Management where she obtained her MBA.
Donna Bauman, Certified Story Facilitator
Donna coaches high potential young executives in the MBA admissions process, using storytelling tools to help clients share the "why" that drives their career goals. Donna earned an MBA degree from the Kellogg School of Management at Northwestern University and a Bachelor of Science in Business Administration with Honors from The University of North Carolina at Chapel Hill.