Our coaching clients are accomplished and ambitious. They seek strategic tools that will strengthen their executive presence and bring lasting effects to their organizations. Our customized executive coaching enhances leadership communication skills and develops your powerful persuasive style.
Our clients have led their companies through times of change and seasons of exciting growth, as well as formed partnerships via riveting stories. For the myriad challenges and opportunities your business will face, we are excited to equip and empower you to tell your stories with power and purpose.
"Working with Esther one-on-one in a storytelling coaching program as I prepared for an important customer presentation was a pleasure and a very smart decision. Her insights, feedback and ideas were instrumental in the success of my message's craft and delivery. She helped me take a good presentation and turn it into the best presentation I have delivered in my 15+ year career. In addition, the tools I learned are helping me every day on various presentations and projects. I recommend Esther 100% and cannot wait to work with her again."
- Daniela Garza-Sokolowski, Director of Marketing, InnovaFlavors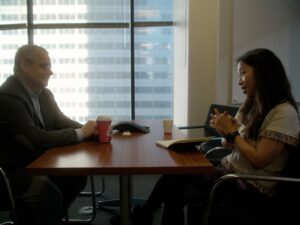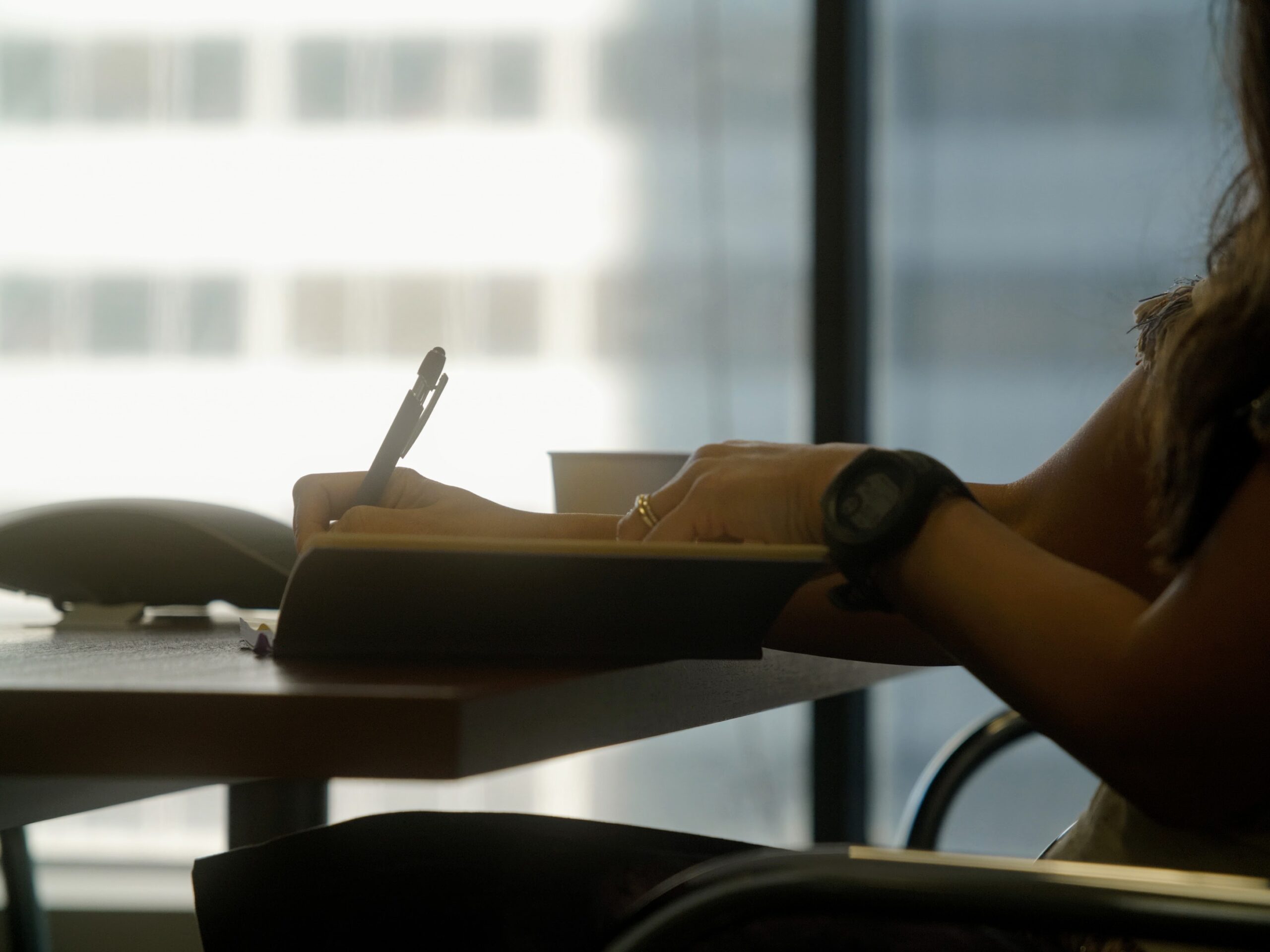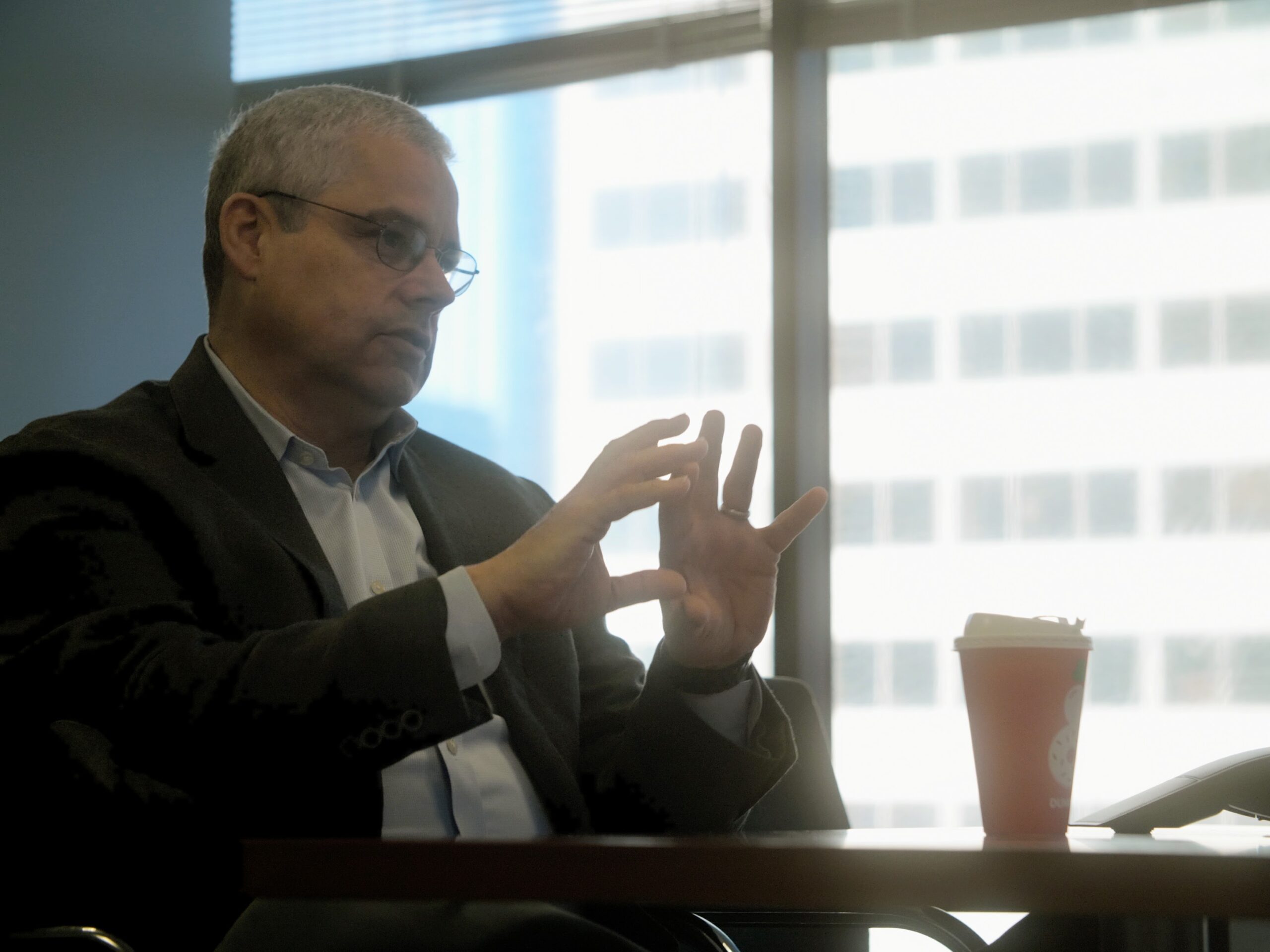 We provide customized business storytelling coaching that focuses on your goals. You bring in a live case to work on, and we'll design an actionable communication strategy that includes ideation, audience analysis, rehearsals, feedback, and debrief. We'll partner with you from start to finish, as well as guide you to creating a storytelling culture within your team.
What's Included:
Customized Leadership Storytelling Coaching
Personalized individual coaching program scheduled in 2-hour sessions. Coaching can be done virtually or in our Chicago office.
Storytelling for Professional Impact
An online course that shares bite-size storytelling exercises to turn new skills into a habit.

Leadership Storytelling Practice Guide
A workbook filled with story templates and frameworks to guide story creation.
Key coaching topics:
Connecting with Everyone Everywhere 
Our desire to connect with others is universal. Learn how to create an authentic connection that ultimately evokes emotion and spurs others to action.
Making the Case for Change
When you need to make the case for change before a tough audience, you could launch into arguments, mountains of data, and proof. You could even pull out your most moving stories. That's what most people do, and it can still fail to convince a reluctant audience. We'll teach you what to do instead. With the right methods, you will be able to persuade and mobilize your audience.
Turning the Complex Clear 
Simplifying complex ideas is essential in communication, but it is a difficult skill to master. Compare the unfamiliar to the familiar as a way to translate, relate, and connect to a variety of audiences.
Strategic Storytelling for Leadership Success
Understand and apply persuasive storytelling tools and frameworks to tell concise and compelling stories.
Discover your authentic voice and persuasive style.
How Leadership Storytelling Coaching Gives You A Competitive Edge
Say you were in a competitive environment, facing rivals with more financial backing and industry experience to purchase the business you'd always dreamed of; what would you do? Or imagine you had to be interviewed 140 times in five days to beat four other final job candidates; how would you prepare? Read Margaret and Andreas's stories.
"Esther makes storytelling look effortless. Her coaching took me to a new, elevated level by teaching me a formula I can use to create stories again and again. She challenged me and made me dig deep, especially with the self-discovery process of writing stories. I will be able to put these new tools into action throughout my career and my life. If you have the opportunity to go through the process with Esther, it is well worth your time and energy. I highly recommend Leadership Story Lab!"
-Heather Gardner, Financial Institutions Business Development, William Blair
"This is an amazing and insightful post! I hadn't thought of that so you broadened my perspective. I always appreciate your insight!" - Dan B.
Join the thousands who receive Esther Choy's insights, best practices and examples of great storytelling in our twice monthly newsletter.