How the most misunderstood donors understand and share their wealth
Join us for an intimate conversation with two active philanthropists and the longest-serving CEO of YPO Global. In this 90-minute conversation, you will learn first-hand the joy and struggles of first-generation wealth creators. What is their relationship with wealth? How do they approach philanthropy? And how can non-profits meet their own fundraising needs while being empathetic and helpful to these donors?
April 15th from 12-1:30pm CST
Please register below to secure your spot in the session.  Spaces are limited.
I look forward to meeting you!
Warmly,
Esther Choy
Leadership Story Lab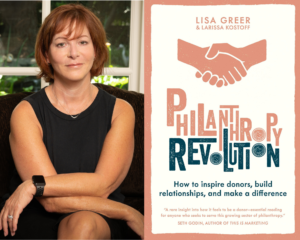 Lisa Greer
Author of "Philanthropy Revolution"
Lisa Greer is a philanthropist, entrepreneur, convener, and the author of the bestselling book "Philanthropy Revolution". Over the last decade, the Greer home has hosted nearly 200 charitable salons and events connecting nonprofits with donors and the community. Lisa's is on a mission to "Save Giving" by providing a clear path to success, supported by data, statistics, and interviews.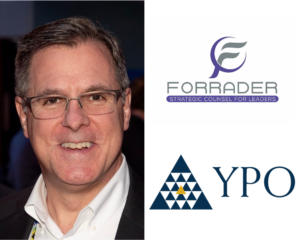 Scott Mordell
Forrader Group LLC.
Former Chief Executive Officer of YPO
Scott Mordell has led various organizations for more than 35 years, recently concluding as the longest serving CEO in YPO's 70-year history. YPO's global leadership community includes more than 30,000 entrepreneurs, family business and professional leaders in more than 140 countries. Scott's wide-ranging background has helped him develop important leadership lessons and collaboration skills for success.
Jennifer Risher
Author of "We Need to Talk: A Memoir About Wealth"
Jennifer Risher's mission is to move money out of the taboo category, creating much-needed conversations about the emotional side of wealth. Her book "We Need to Talk: A Memoir About Wealth" explores the impact of wealth on identity, relationships, and sense of place in the world. In response to COVID, Jennifer and her husband David launched the #HalfMyDAF challenge, inspiring over $8.6 million in charitable giving. In 2021, #HalfMyDAF aims to help transfer $20 million from DAFs to nonprofits.
Esther Choy, President & Chief Story Facilitator, Leadership Story Lab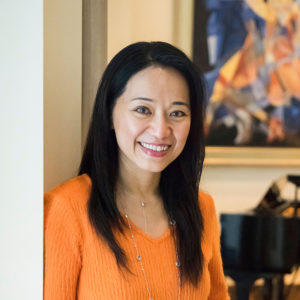 Esther coaches executives in storytelling techniques and helps them become more engaging and persuasive. Since launching Leadership Story Lab in 2010, Esther and her team have served clients such as United Airlines, PwC, Brookfield Asset Management, US Cellular, and SC Johnson. She has helped them get promoted, excel in their jobs, and motivate their teams and customers through storytelling. Esther has taught in the executive education programs at Northwestern University's Kellogg School of Management where she obtained her MBA. Her debut book, Let The Story Do The Work, is available at major bookstores and online retail platforms.