December 21, 2017 / Esther Choy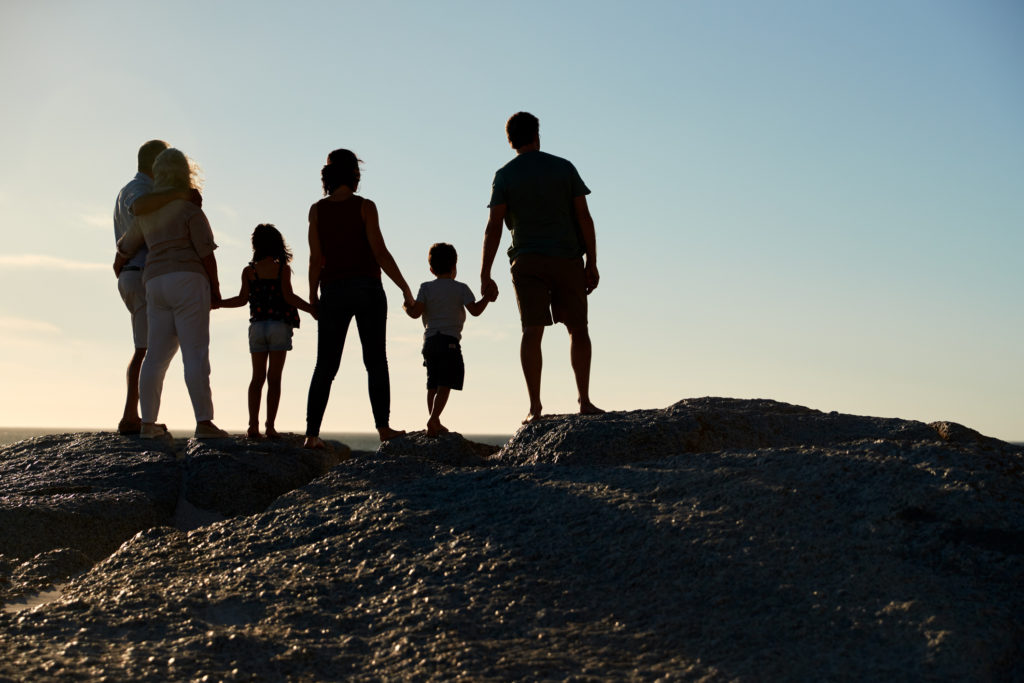 During the holiday season, we are extra busy. We have endless shopping to do. Many of us travel. Some of us have end-of-the-year business to wrap up. And we're busy hosting and attending parties. But once we get through the busyness and are finally with our colleagues, friends and family, what do we talk about? Does anyone think about the past year and reflect on hopes for the future? Chances are, very few do. Yet these reflections are important for all of us. And for those who lead family businesses, they are vital. Finding stories and knowing how to share them can set family businesses on a defensible and competitive course.
Finding the right course isn't easy. Family businesses face a "tri-lemma", says Dr. Justin B. Craig, Professor of Family Enterprise at Kellogg School of Management and co-author of Leading a Family Business. For family businesses, even more than other types of businesses, the three-pronged problems of the past, present and future swirl around the present business executives and the leaders who will succeed them.
Here's how the tri-lemma plays out:
Family enterprises that are stuck on tradition will neglect the present and risk being left completely behind in the future.
Those that are too caught up in the here and now will be disconnected from their roots, leaving them unable to draw on the lessons of the past to face what's coming up next.
Those who are preoccupied with what's next may not carry on the values that gave the company its start to begin with.
Storytelling is the crucial solution to this "tri-lemma". It helps them understand and communicate their vision. When telling their stories to their audience, family businesses must keep their stories rooted yet relevant.
Radio Flyer is one family company that has been able to tell their story in a way that is rooted in the past, conscious of the present, and mindful of the future.
At the end of 2016, looking ahead to their 100th anniversary in 2017, Radio Flyer artistically captured the life and heritage of their founder in a short animated film that has a very modern feel. Their five-minute film, "Taking Flight", told their story so creatively it was nominated for an Emmy!
This is what family businesses need to do: tell stories that preserve their core values but set them in a contemporary context so that the story of the family business feels pertinent to its current audience. Above all, a family business must keep their audience's attention, especially in our screen-fixated culture.
When looking for stories to express Château Coutet's values, Aline Baly, director of marketing, turns to her uncle. He is the "memory keeper," she says.
One story in particular stands out to her. After a horrible first harvest, her grandfather told the family, "we can make mistakes but we cannot fail". Their neighbors had successful harvests, and he didn't see why the Baly family couldn't be just as successful. "And that," says Baly, "is the story that sums up our family values: go big or go home and we can make mistakes but we cannot fail." It's a short-and-sweet story with a powerful message.
In the competitive marketplace, stories like these are a survival necessity. If our ancestors didn't tell and listen to stories, they wouldn't have survived. Storytelling distills what's most essential, passing values and survival strategies on to the next generation.
Rich material for storytelling surrounds everyone who leads a family business. Those who grew up in a family business remember going to their parents' or grandparents' shops, factories or offices. They remember the smell, the sound, and the energy. The story-collecting process for them often involves full sensory experiences. Then as they tell their stories, they should incorporate these sensory details.
Cindi Bigelow, third-generation president and CEO of Bigelow Tea, knows the power of collecting these sensory details. "I can tell you that my parents still make our original tea, 'Constant Comment,' to this day," she says, but instead, she elaborates and immerses listeners in what it is like when her parents make the tea. Here is what she says:
"My parents, who are up in years, still come in to the office, put on their lab coats and go behind closed doors in the blending towers. There, they meticulously check all the different ingredients to ensure they are exactly what they need. Once satisfied, they start a very particular step-by-step process, rolling ingredients on carts one way then another, turning on the timers in the same way they have for 50 years. They blend one ingredient after another until they carefully place the last one into the mixer. They watch as the blender turns and turns and turns for just the exact right amount of time. When it is done, they open up the blending doors, and a new batch of 'Constant Comment' is born."
The Bigelow's commitment to the product speaks to the value family enterprises bring to the business world. Family businesses consistently create better products and services, according to the 2017 Edelman Trust Barometer Study. Not only that, they regularly invest more in R&D, reinvest in their communities, create more jobs and treat employees better than their non-family-owned counterparts.
Family businesses matter. They set the standard for the businesses around them.
Unfortunately, perception in the marketplace has not caught up with reality. All too often, family businesses have squandered their opportunities to insert themselves to stay competitive. Life is a perpetual 'competitive admissions' game, and we all have to prove ourselves daily. Family businesses are no exception. To convey how relevant they are, family businesses must tell their stories more strategically and intentionally, drawing on the past, connecting it to the present and using their stories to guide their paths into the future. As the holiday season approaches and the family gathers, now is the time to reflect on how to tell your family business story.
If you're looking for more help telling stories for your business, contact us for business storytelling training! Leadership Story Lab trains and coaches managers in storytelling techniques to help them become more engaging and persuasive communicators. Whether you would like to stand out in the interview process, add punch to a presentation, or make a compelling case for a new initiative, we can help. Schedule a complimentary working session with us today!
Esther's book, Let the Story Do the Work (published by HarperCollins Leadership), is now available!
---
Related Articles
3 Tricks to Stand Out From Your Competition
Tapping into Intergenerational Learning: From Virgin.com
---
This article by Esther Choy originally appeared on Virgin.com.
#howtotellabetterstory #familybusinesses #Storytellinginbusiness
"This is an amazing and insightful post! I hadn't thought of that so you broadened my perspective. I always appreciate your insight!" - Dan B.
Join the thousands who receive Esther Choy's insights, best practices and examples of great storytelling in our twice monthly newsletter.