July 3, 2018 / Esther Choy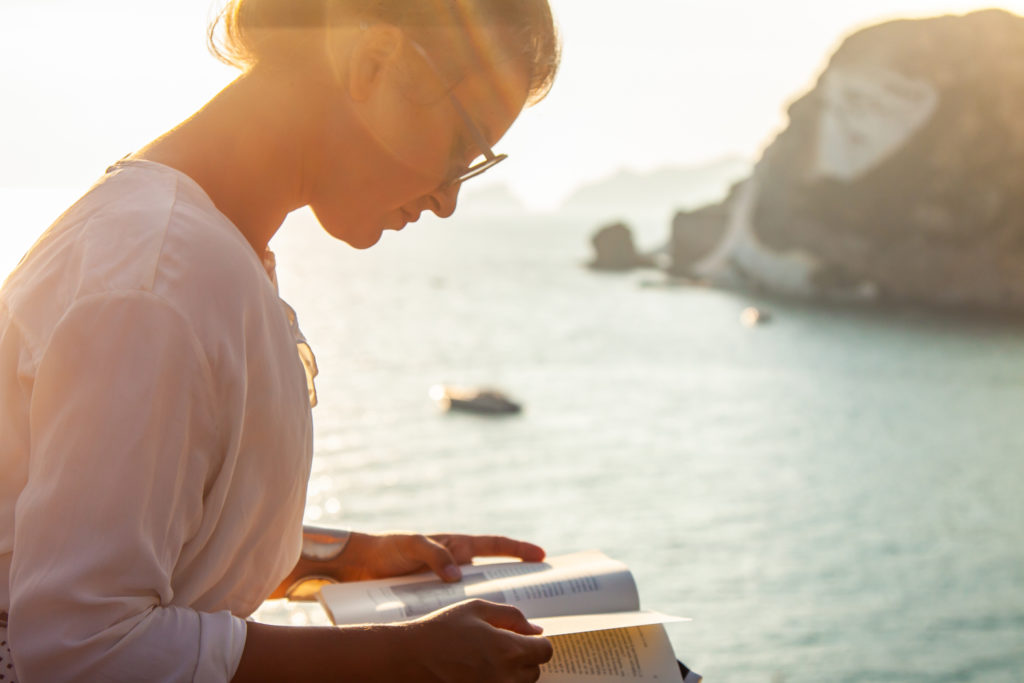 Summer offers a chance to catch up on much-needed reading to refresh and recharge your leadership. Unfortunately, summer is also short and reading lists are long. That's why I scoured lists of books and then my team and I selected three summer reads that helped us look at life and work in a whole new way. While these books are not your typical newest releases, they have timeless value and are best read together to rejuvenate yourself and, by extension, your team.
The Coaching Habit, by Michael Bungay Stanier
Reviewed by Rebecca Talbot, Content Marketing & Research Manager, Leadership Story Lab
Feeling comfortable in our workplace can have its downsides. It's easy to fall into patterns and make assumptions about the people we spend our days with. The Coaching Habit by Michael Bungay Stanier offers a way to get beyond our assumptions about our coworkers' behavior and learn their stories instead. Stanier's short book explores seven questions managers can use to get people talking, and to train themselves to avoid thinking they "already know" what's motivating people.
His first question is simply: "What's on your mind?" When we are willing to start our conversations with an open-ended question, the answers might surprise us! And that's Stanier's whole point–that we need to approach each other with far more curiosity.The "what's on your mind" question resonated with me because it is a question my dad used to ask me often when I was a teenager. The respect and curiosity implied in the question worked well to encourage a teenager to talk. Likewise, family, friends and colleagues generally need an invitation before they will share what's been important to them lately. Now that Stanier has reminded me of that, I'll be using this question more frequently.
The Wisdom of Sundays, by Oprah Winfrey
Reviewed by Amanda Hertzler, Social Media Manager, Leadership Story Lab
At the beginning of this book, Winfrey explains that in every interview she conducts, she strives to have one reaction: "I never thought of it that way." It's this mindset that has led her to gather wisdom from an impressive line of people who have sat across from her and shared their stories.
Oprah's newest venture with Super Soul Sundays was started with the simple desire to help others nurture their spirit and their passions by listening to the stories of people from all different backgrounds, careers and religions. She chose some of her favorite moments from these interviews and collected them into this book as a series of short essays and meditations. The excerpts are accompanied by beautiful photos, which invite you to be mindfully still and consider the insights. I found each section to be equally inspiring and thought-provoking. In the longer evenings of summer, I enjoy finding simple reads that leave me savoring their words even after I set them down. The Wisdom of Sundays fits the bill perfectly. It's a great reminder of the power of sharing your story because you never know how your listener may be encouraged by your experiences.
Happiness by Design, by Paul Dolan
Reviewed by Esther Choy President & Chief Story Facilitator, Leadership Story Lab
There's no shortage of books on happiness. This book, however, approaches the topic with a rare combination of science, economics and good old fashioned common sense, three things that resonate most with me.
"You can trust your own experiences more than your desires," says Dolan. What he means is that we are social animals and susceptible to external influences, no matter how independent we think we are. Modern society is inundated with things designed to be addictive. Often, what we want will not bring us happiness. When I walk by my favorite Irish Pub, for instance, I smell a whiff of irrististible fries. "I want fries!" screams my stomach. But do I really? Past experiences tell me this: After gorging on a plate of golden fried yumminess, I'm tired, irritable, and full of regrets.
Another point I learned from Dolan: "Happiness is experiences of pleasure and purpose over time." Working hard for an extended period of time all in the name of achievement will surely lead to burnout. Conversely, endless indulgence in pleasures often only starts the continuous cycle of discontent.
How will you use your precious summer time? Will it be more about purpose or pleasure, or both? Balance is the key word here. Summer will be gone before we know it. Let's not let it slip away without carving out time to read books that will reinvigorate your leadership. After all, reading thought-provoking books is the best way to mix business and pleasure.
Want to see how leadership storytelling can refresh and recharge your leadership? Contact us for business storytelling training! Leadership Story Lab trains and coaches managers in storytelling techniques to help them become more engaging and persuasive communicators. Whether you would like to stand out in the interview process, add punch to a presentation, or make a compelling case for a new initiative, we can help. Schedule a complimentary session with us today!
Esther's new book, Let the Story Do the Work (published by HarperCollins Leadership), is now available!
---
Related Article
Two Simple Storytelling Tips To Maximize Your Summer
---
This article originally appeared on Forbes.com.
"This is an amazing and insightful post! I hadn't thought of that so you broadened my perspective. I always appreciate your insight!" - Dan B.
Join the thousands who receive Esther Choy's insights, best practices and examples of great storytelling in our twice monthly newsletter.