February 19, 2023 / Esther Choy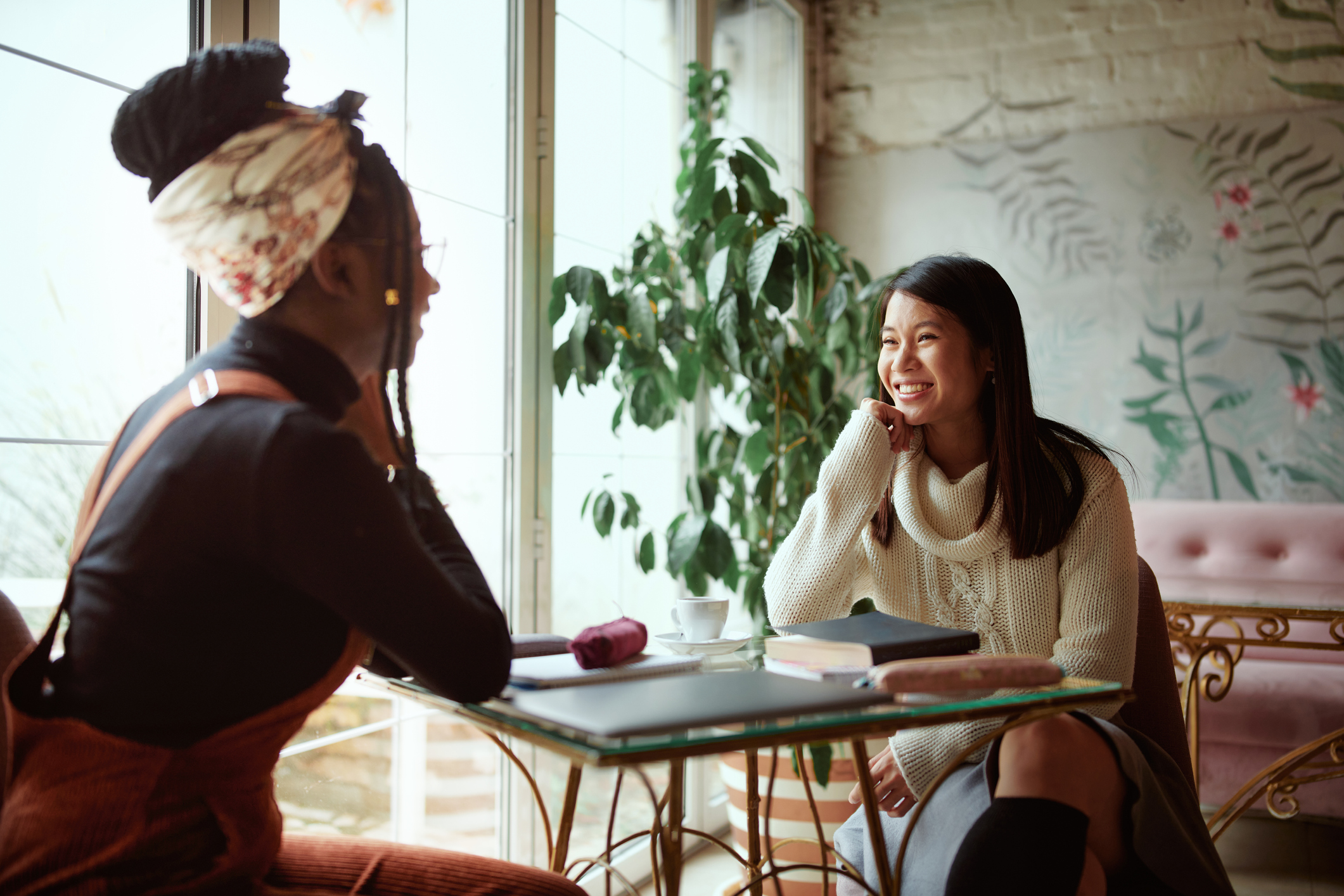 I recently shared on Forbes about why we must dare to make space for stories– the kind of stories that require us to take risks, the kind of stories that are challenging, complex, or mundane. But the truth is in order to become great storytellers, we must first become great story collectors. This Black History Month, let's commit to making space for stories. Here's how:
We must make space for our teams to tell their stories. That is, we must make time for sharing stories. When we create a culture of valuing stories we cultivate a desire to tell them. This can be achieved in many ways. Ask Crazy Good Questions at your next team meeting. Sign up for a team storytelling Story Lab.
We must avoid the too-easy narratives. As we saw above, familiar and feel-good narratives can blind us to the real and complex world. This can be a form of confirmation bias, where "once we have formed a view, we embrace information that confirms that view while ignoring, or rejecting, information that casts doubt on it" (Psychology Today). In storytelling, confirmation bias may look like failing to pay attention to a story because you think you already know how it will end. We may miss important and surprising details and fail to ask good questions.
We must model aggressive listening to those we wish to become better listeners. Aggressive listeners are alert to these biases, so they listen intently and summarize what to make sure they understand the story. This also ensures the listener feels heard and encouraged to continue. Great story collectors listen with their whole bodies; they are curious and ask follow-up questions.

Do you have a story that is too difficult, too complex or too mundane to share? Dare to find a person to share it with. Have you noticed a single story that is overly-relied on in your business? Dare to confront the narrative with a new one. Have you noticed an atmosphere of dismissal or taking each other for granted on your team? Dare to make space for storytelling at your next team meeting. Learn more about storytelling and creating space for it at Story Lab, a small group coaching session, where you have an opportunity to share a story and receive feedback.
"This is an amazing and insightful post! I hadn't thought of that so you broadened my perspective. I always appreciate your insight!" - Dan B.
Join the thousands who receive Esther Choy's insights, best practices and examples of great storytelling in our twice monthly newsletter.