March 14, 2014 / Esther Choy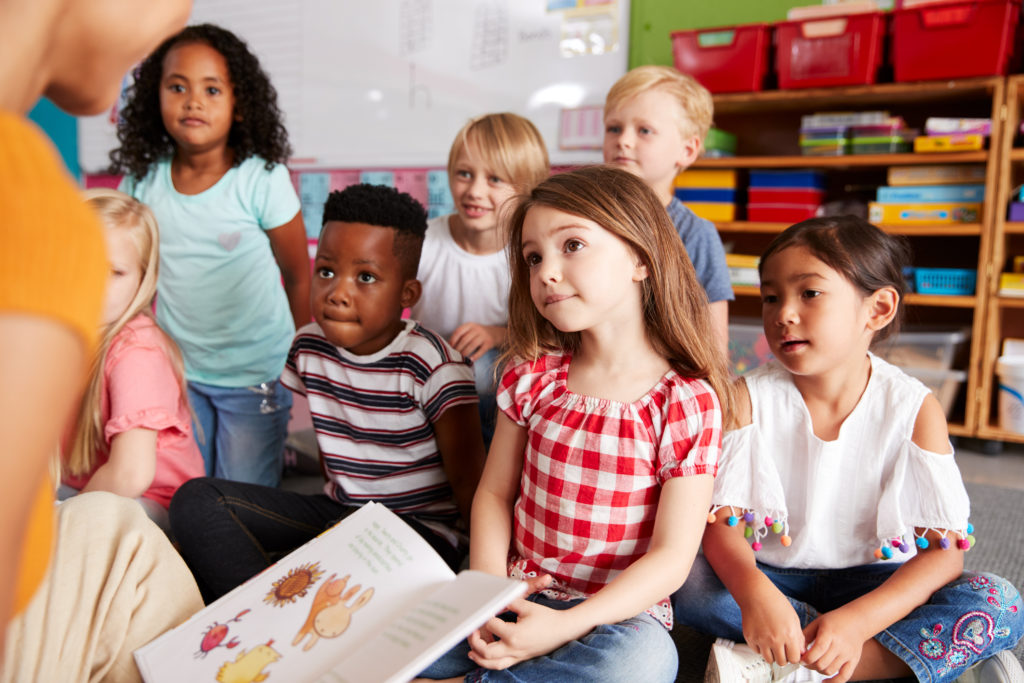 Karen Kane attended a storytelling workshop last year. She recently was honored by a Chicago charity that provides early education programs. We are delighted to share her speech as an example of how to merge story and data. 
Many of you know I work in financial management.  I am as they say … a numbers person!  So I thought that I would talk today about numbers.  Not a lot of numbers, not a financial presentation – just three numbers.  The three numbers are 20, 645 and 1.
The number 20. 
It was just about 20 years ago that I walked through the door at St. Vincent de Paul Center on Halsted Street and asked for Sr. Katie Norris.  I had just met Sr. Katie the week before and I needed her help!  I wanted her to help me repay a debt that I felt I owed.  It was a debt I knew I owed – to my aunt.
You see, my aunt has lived in England for most of her life but had just spent a full year in the US helping my family take care of my father when he was sick. We had bought her a beautiful gold watch as a sign of our deep deep appreciation when she was going back home to England. But, much to our amazement she told us she did not want the watch.  She said she had a watch, it worked perfectly well and there was no need to get a new gold watch.  She told us to return the watch and put the money to better use!  We were stunned.
Now in hindsight, we should have known. First of all, my dear aunt is frugal by nature and not one for fancy items. Secondly, the other important fact you should know about my aunt is that she is a member of the Daughters of Charity religious community and her ministry is working with the poor in England's inner cities. Giving a gold watch – what were we thinking?
So I had to go to Plan B. My plan was to spend one or two weeks, maybe three, volunteering at St. Vincent (since it is a ministry of her order) and take  lots of  pictures to send over to my aunt as a way of saying thank you to her. And pictures…I took!!   There were pictures with me and the kids in the early childhood program, pictures with me and the senior citizens dinners, pictures with me handing out food to the homeless… I developed the pictures and sent them over to my aunt and thought I would call it a day. Well, a few weeks turned into a few months and a few months turned into a few years, and now it is 20 years later!  Needless to say, I stayed a bit longer than a few weeks.
When people ask why I am involved at Marillac St. Vincent's, I always say, "While my aunt brought me to the front door of this great charity, it is the wonderful people and the outstanding mission that made me stay."
The number 675.
Every weekday morning, there are 675 children that walk through the doors of Marillac St Vincent's, most of them as part of the early childhood programs.  These are the children of the working poor that need a helping hand.  Early childhood education really matters.  Research shows that children in poverty who are not proficient in reading by 3rd grade are 13 times more likely to drop out of high school.  Early childhood education is indeed important.
Number 1.
The teen programs at Marillac stress the number 1 by emphasizing that each of them as One person need to make the proper choices that will keep them out of gangs, out of the drug culture and out of prison.  Marillac is located on the west side of the city where violence and shootings are prevalent.  High school drop out rates are some of the highest in the city.  Marillac provides mentoring, tutoring and after school programs  which together aim to end the cycle of violence and the cycle of poverty and encourage positive choices for the future.
---
Want more tips on merging story and data? Get advice delivered to your inbox monthly!
---
The other important number one is each of you.  You made a choice to come to the Beacon of Hope Luncheon today to help support a wonderful organization.  Thank you for coming and being a Beacon of Hope to our inner city families.
You are helping to change people's lives.  Thank you.
---
Related Articles
3 Principles of Data Storytelling
Big Data for a General Audience
---
"This is an amazing and insightful post! I hadn't thought of that so you broadened my perspective. I always appreciate your insight!" - Dan B.
Join the thousands who receive Esther Choy's insights, best practices and examples of great storytelling in our twice monthly newsletter.