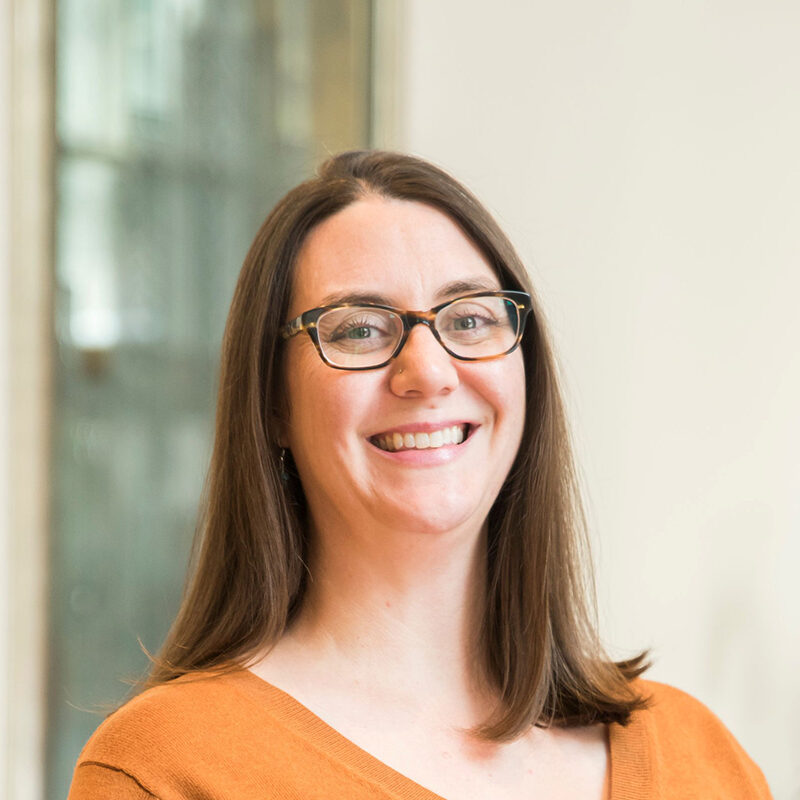 Sara says if she didn't need sleep, she'd spend more time cooking, homebrewing beer, quilting, and catching up on her growing stack of books. If she could double any space in her home it would most certainly be her kitchen and dining room, with seating for 12 friends and family.
After time in the geology field, she ultimately came to Chicago and spent seven years working at the University of Chicago, where she helped teachers in underserved public schools integrate technology into their classrooms. She is an honored alumna of the AmeriCorps VISTA program.
Sara has been with Leadership Story Lab since 2016, and has been the team's go-to person to figure out any new technology and how to make it work effectively with our processes. Through the use of technology, she is constantly searching for ways to streamline operations for an optimal customer experience, ensuring our clients are connected and informed.
Leadership Story Lab and Sara found each other via technology, of course.
Sara earned a Bachelor's in Earth and Planetary Science from the University of New Mexico and is a proud wife of ten years and mom of two young children. A self-proclaimed cat person, Sara says that her family's two cats create more chaos than should be possible.