January 9, 2023 / Esther Choy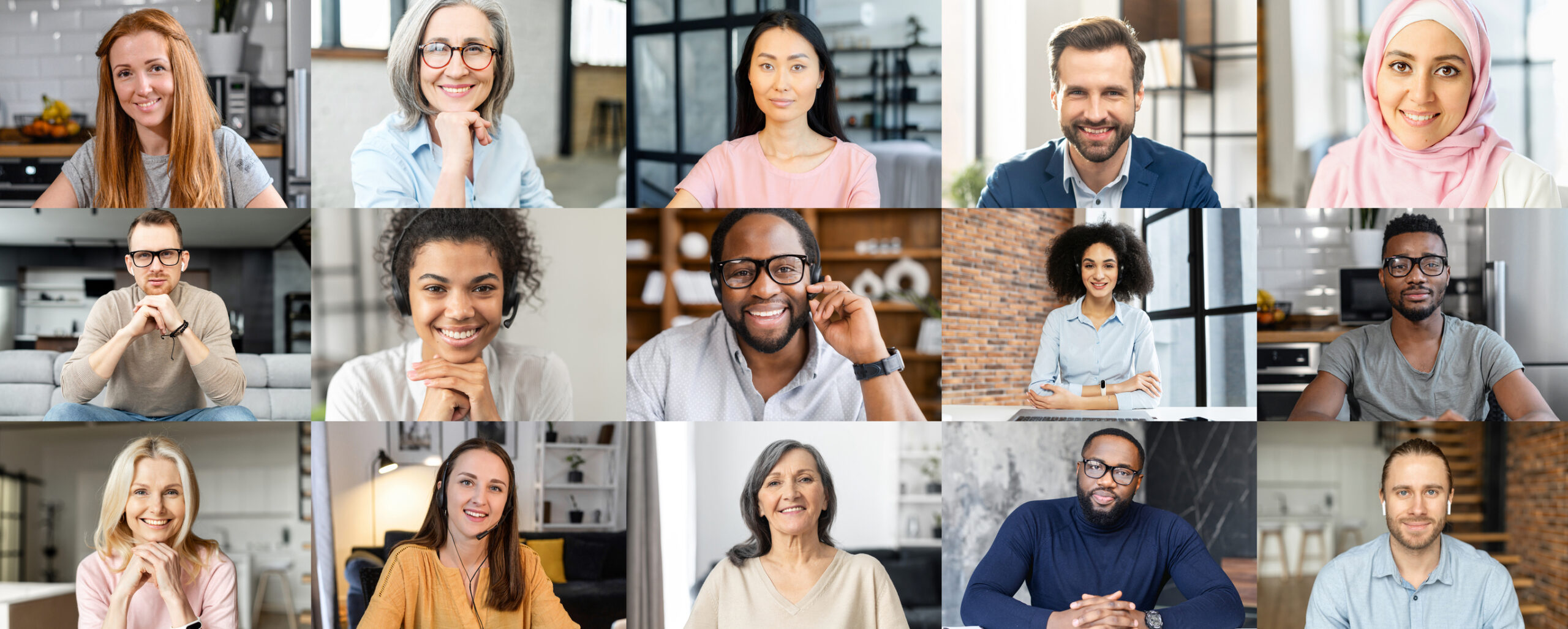 "How do you engage your audience?" Megan asked her team when preparing for a presentation for the C-suite. She wanted to make sure their presentation would draw in their audience from the start.
As the market-facing design lead at a national consulting company, she was helping the firm transition their visuals to match their evolving business focus into the digital space. When the new designs were ready to be revealed, her team first presented them to the marketing department during a Story Lab, a coaching session designed to practice and apply storytelling tools in a supportive learning environment.
The goal of Megan's presentation was to share the updates with the broader marketing team, so they would all be on the same page, telling the same story internally as well as externally.

At first, Megan was on the fence about the value of storytelling to elevate the presentation. "It is mandatory to be on this call. Everyone has to participate," Megan recalled thinking. She believed there was little she could do to engage her audience more.
But after implementing persuasive storytelling tools and frameworks, like strategic sequencing, audience analysis, and I-R-S,  she saw a drastic contrast between her team's two presentations. In the first presentation, they were sharing the necessary information with her internal team using text-heavy slides.
In the second presentation, she and her co-presenters were able to distill large amounts of data to its core essence. They created an intriguing beginning and a deck that matched the riveting story arc. Their slides visually told the story of how their team approached the company's design evolution to be a digital consultancy that could thrive in a digital world.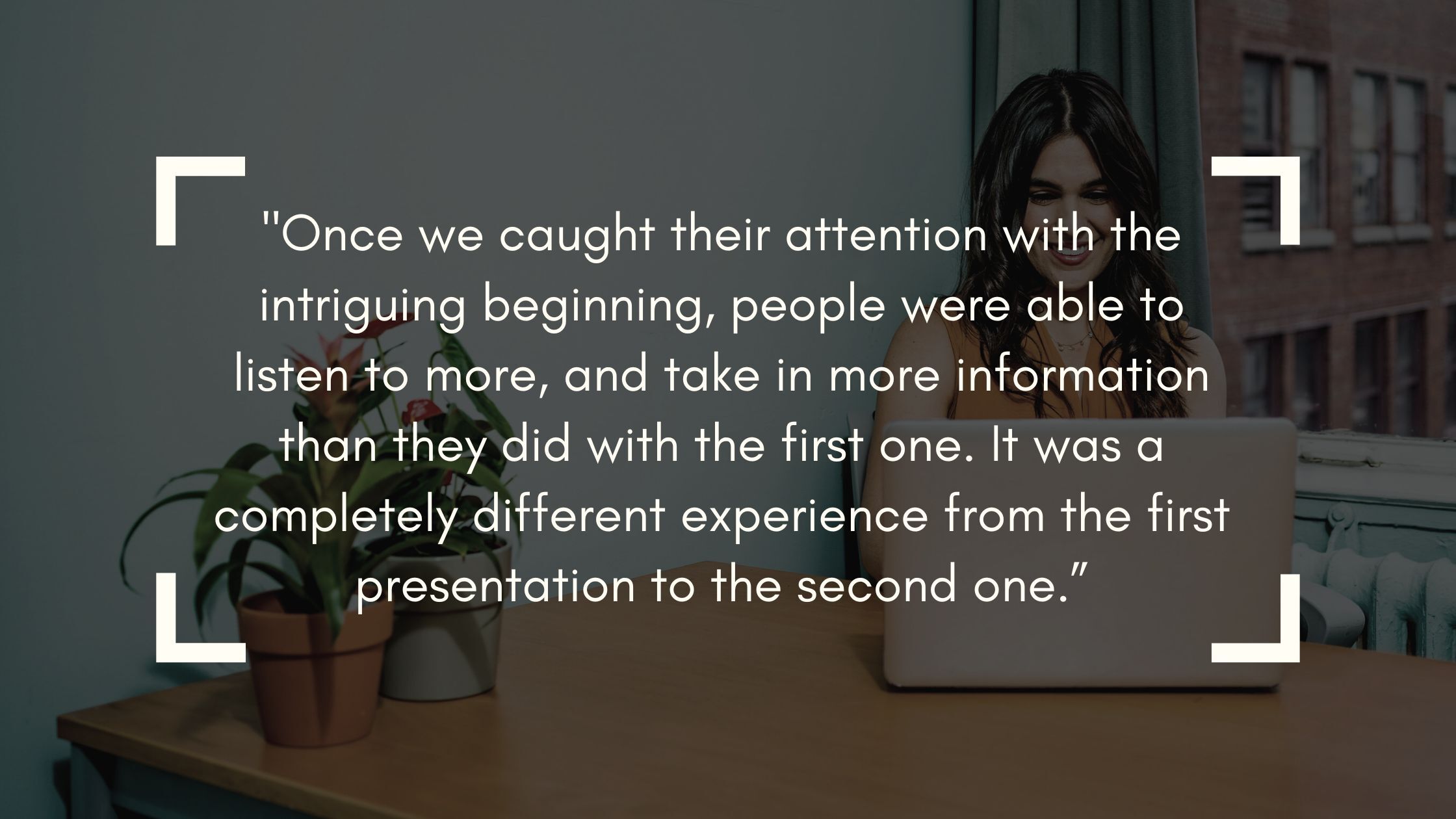 "You could even see the difference on the Zoom camera. People turned their heads. People actually started paying attention. Once we caught their attention with the intriguing beginning, people were able to listen to more, and take in more information than they did with the first one. It was a completely different experience from the first presentation to the second one." Her audience was completely engaged.
Since the storytelling workshop with Leadership Story Lab, Megan has changed her thinking about what it means to know your audience. "I truly understand it now. Because if you draw someone in, taking their needs into account, your conversation will be mutually beneficial. So these frameworks really allowed me to tell stories effectively across all audiences."
When it was time to share the new visuals with the C-suite, her team used the storytelling tools again. "What the C-suite needs to know about this presentation versus what the marketing team needs to know is two totally different things. So the same story is being told but we need to go about it a different way."

Now that Megan has learned these storytelling tools, she has started to understand why certain people are such effective speakers and engage their audience so well. "It's their ability to draw the audience in," Megan explained, "Even when writing emails, you can start with an intriguing story…This really elegant way of portraying information is new to me." Now that business storytelling has been unlocked for Megan and her team, they see the potential for good storytelling everywhere.
To learn more about these business storytelling frameworks, how to engage your audience, and how you can help your team become effective storytellers, contact us.
Related Articles
Great Mentor Unlocks The Power of Leadership Storytelling
3 Secrets To Building Trust With Your Virtual Team
"This is an amazing and insightful post! I hadn't thought of that so you broadened my perspective. I always appreciate your insight!" - Dan B.
Join the thousands who receive Esther Choy's insights, best practices and examples of great storytelling in our twice monthly newsletter.