February 20, 2023 / Esther Choy
The third season of Family IN Business is here! You can find it here (or wherever you listen to your podcasts). In this season, we talk about entrepreneurship in family business. You may be scratching your head, questioning if family businesses are entrepreneurial at all. That's because we tend to think of family businesses as risk averse, desiring to hold onto legacy at risk of becoming irrelevant. In other words: they lack creativity and entrepreneurial spirit.
This season of Family IN Business dispels these stereotypes. The podcast, produced in partnership with The John L. Ward Center for Family Enterprises at Northwestern University's Kellogg School of Management, reveals stories of glory, growth, failure, and ingenuity across the generations.
"This season focuses on the fascinating stories of entrepreneurs who have leveraged the knowledge they've gained from growing up in business-owning families to innovate in their given industries," said Jennifer Pendergast, advisor for Family IN Business, Kellogg professor and executive director of the Ward Center.
Storytelling is powerful. It helps us make sense and create meaning out of an otherwise chaotic and random chain of events. In popular media, we tend to hear the same origin story repeatedly: someone sees a problem, tries to solve it, faces hurdles and setbacks, and emerges triumphant. With stories that are more nuanced and defy this formulaic narrative, this podcast arms listeners with tangible knowledge and relatable examples as they pursue their dreams, vision and plan for their businesses.

As in the previous season, each episode combines intimate personal interviews and insightful analysis by key experts. The five case studies clearly demonstrate the story of entrepreneurship is family business is complex and exciting! For example, Ian Rosen shares his journey of taking his family's luxury men's apparel retailer online; Ariel Bacal describes co-founding a new business after shuttering his family's manufacturing and retail enterprise; and Zack Richner reconsiders the business model for traditional news media. In addition, industry experts such as Kellogg professor of strategy Carter Cast and professor of digital media strategy from Northwestern's Medill School Jeremy Gilbert share thoughtful analysis and insights about the family in the center of family enterprise.
I also introduce the Family IN Entrepreneurship Model, a framework that helps family leaders recognize the three driving forces in successful families in entrepreneurship: Timing, Leveraging Assets and Discovering Niche. Having an entrepreneurial mindset in the family business context is not only about spotting and solving problems at scale, it is also about writing your own story in your own terms, on your own time and creating your own story arc. Each episode contains remarkable leadership stories, practical takeaways and encouragement for entrepreneurs and family business leaders at any stage in their career.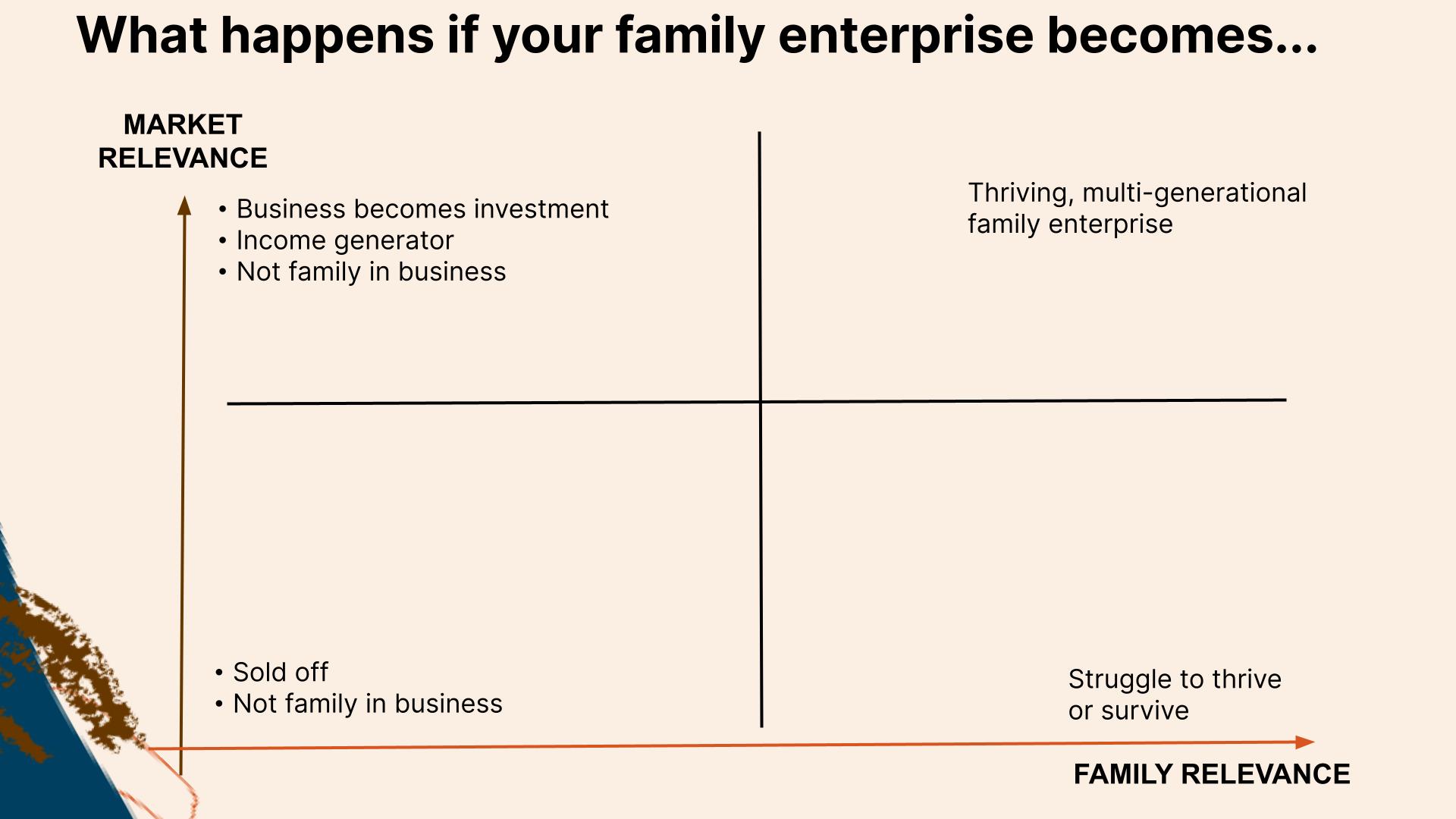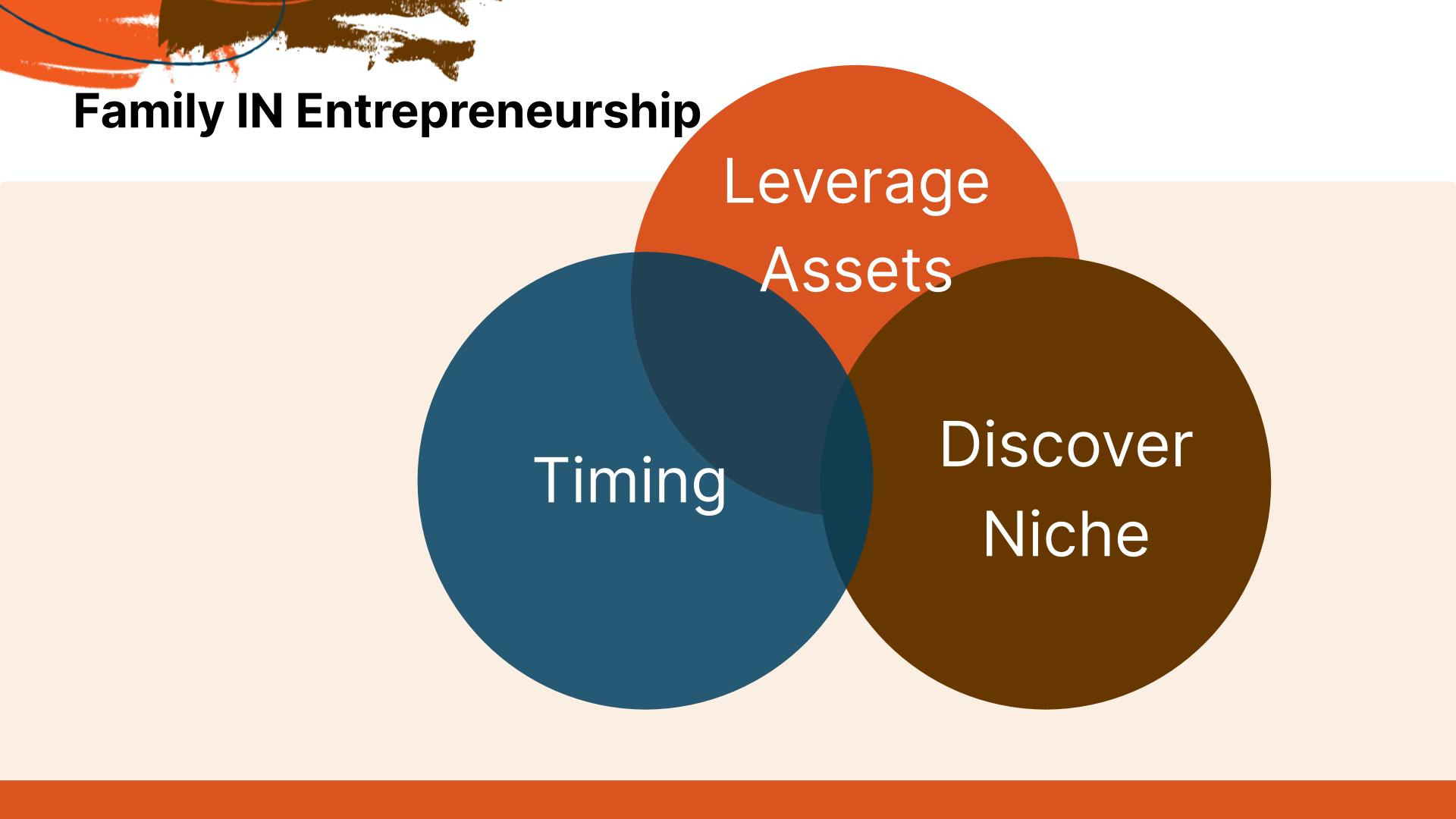 The podcast is now available to stream here and on all the major podcast platforms.
Related Articles
How To Find Your Work's Purpose Through Storytelling
"This is an amazing and insightful post! I hadn't thought of that so you broadened my perspective. I always appreciate your insight!" - Dan B.
Join the thousands who receive Esther Choy's insights, best practices and examples of great storytelling in our twice monthly newsletter.