July 6, 2023 / Esther Choy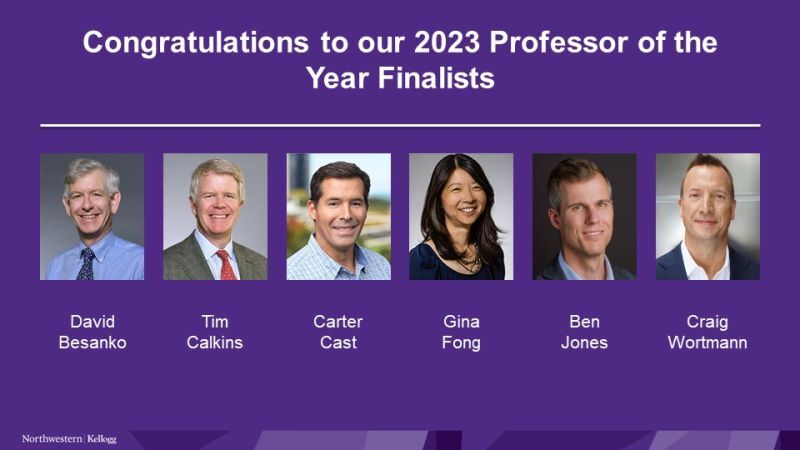 Professor Gina Fong credits leadership storytelling in helping her master the craft of storytelling and increasing her impact on her students. 
CHICAGO, IL, USA, July 6, 2023/ When Professor Gina Fong started teaching marketing at Kellogg School of Management, she applied her training in ethnographic research to understand the student experience: "Much like visiting a customer in their home to watch them use a product, I attend at least two or three courses in an academic year to understand the students' experience. I attend every class, complete all the readings, and do the homework. It's eye-opening…and it's helped me adjust my course load and learn how to be more relevant in the classroom. My students see me entering their world and they understand how important it is to step into someone else's world, too."
Not only does Fong practice what she preaches as a consumer anthropologist, she's learned the importance of storytelling to elevate her time in the classroom and create lessons that have lasting impact.

Student Sophie Layton said about Professor Fong, "I appreciate how much you let us into your life–your vulnerability, storytelling, and candor are what brought this class to life."
Fong credits Leadership Story Lab with giving her the tools she needed to craft influential stories that make for memorable lessons. "My training with Leadership Story Lab has helped me share my humanity and vulnerability in relevant ways–that there are lessons in the smallest experiences," said Fong.
Fong also meets regularly with her Certified Story Facilitator community. "I am constantly honing my own storytelling. Like practicing a sport, I get on the field and run reps with my teammates so I'm in storytelling shape!"

Her excellence in teaching has a ripple effect. Through her selection as Outstanding Professor of the Year she is demonstrating to her students the possibilities of what diversity at the leadership level looks like. Fong is the first woman of color to be honored with this award. Since its creation in 1975, only a handful of women and people of color have received the honor.
Student Brian Li told Fong how important representation and diversity at all levels: "As an Asian-American, I don't see as much representation as I would like, and seeing your struggles, your stories, and your triumphs gives me pride, as well as hope! I'm hoping I can one day find a path similar to yours."
"Being heard is so close to being loved. Telling the stories of our lives connects us to ourselves and each other," explained Diversity, Equity, and Inclusion expert and organizational change consultant Deanna Rolffs. "How can we go where we cannot see ourselves and identities similar to ours?"
"As more leaders like Gina embrace storytelling as a strategic tool for leadership and smashing the glass ceiling, the greater diversity we will see represented at all levels," said Esther Choy, leadership storytelling consultant and Professor Fong's coach, "As leaders, we should not only master leadership storytelling to make sure our workplaces are diverse, we also need to make sure we create environments where others can tell their stories, where they're heard, seen and understood."
Congratulations to Professor Gina Fong!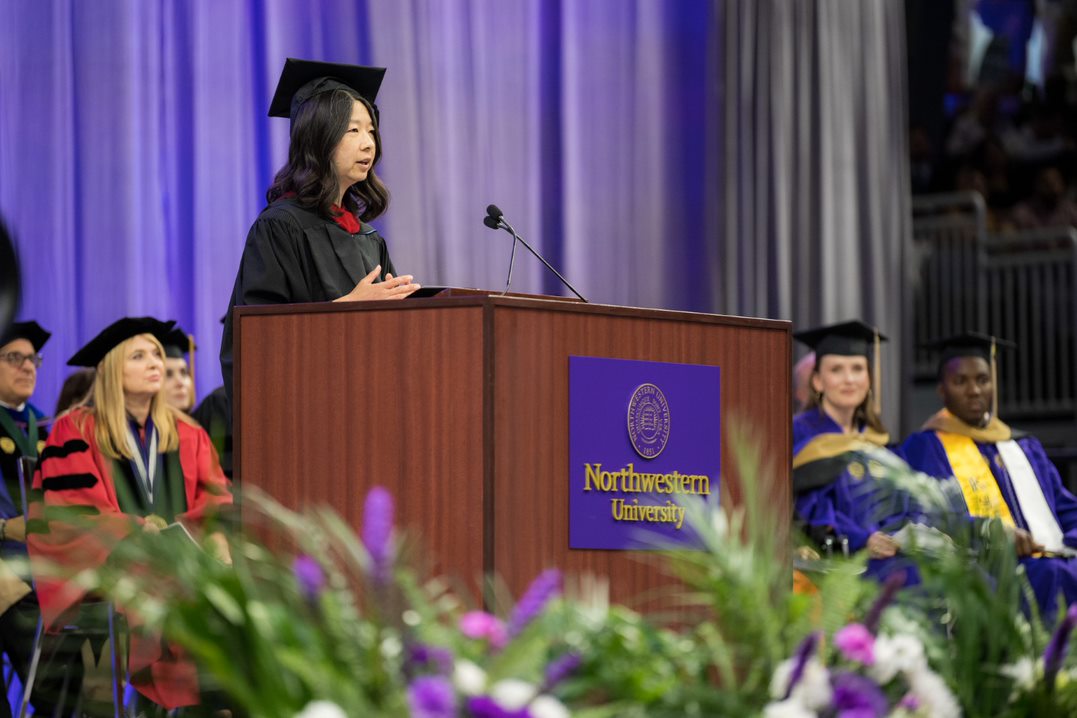 Listen to Professor Gina Fong tell a story about the gift of understanding at the Kellogg School of Management 2023 convocation ceremony. 
"This is an amazing and insightful post! I hadn't thought of that so you broadened my perspective. I always appreciate your insight!" - Dan B.
Join the thousands who receive Esther Choy's insights, best practices and examples of great storytelling in our twice monthly newsletter.