November 18, 2021 / Esther Choy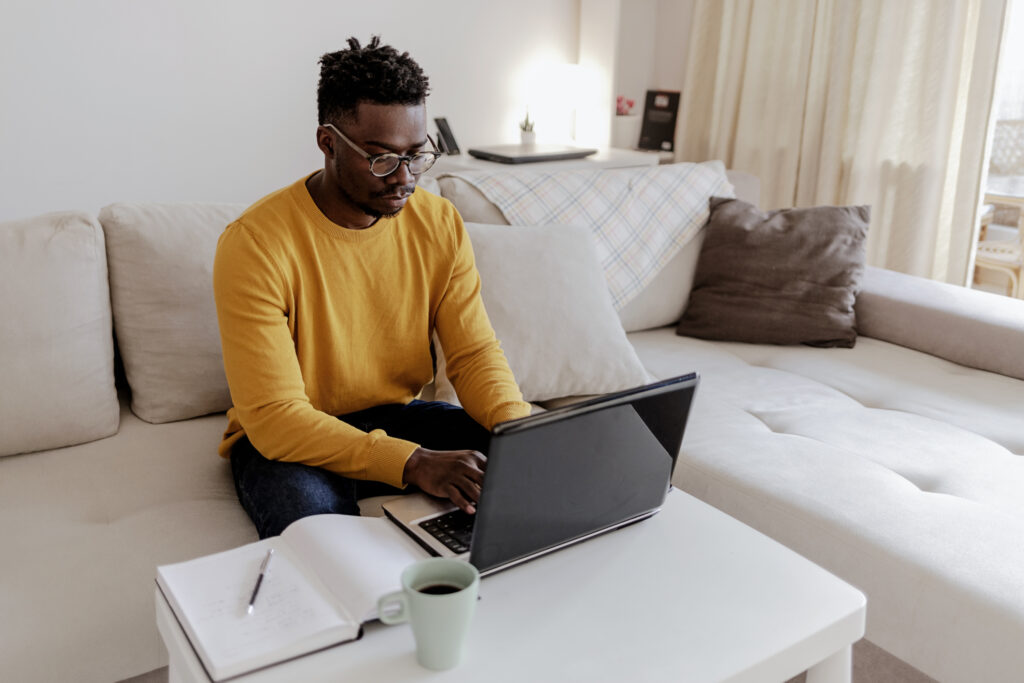 Performance evaluations are here again. After a year of working from home, how do you share your value and impact in a way that will make you stand out? In previous articles, I've shared how a few well-told stories about your accomplishments will help you soar through a performance evaluation. Now more than ever this advice holds true. With less face-to-face time with your boss and coworkers, short impactful stories about your performance will ensure your manager is able to see the real you and recognize the value you bring to your team even if you haven't been able to connect in person for some time.
Telling stories doesn't have to be complicated. Using the IRS storytelling model© can help you craft a compelling story in only three or four sentences:
I – Intriguing beginning
R – Riveting middle
S – Satisfying ending
(Learn more about the IRS storytelling model ©.)


Performance evaluations during the pandemic and the stories you tell
Though the backbone of storytelling hasn't changed during the COVID-19 pandemic, a lot of other things have. Performance evaluations are no exception. The biggest change is the context. Your personal work goals and your organization's goals have likely changed. For example: supply-chain issues may have made previous sales targets unrealistic. Since performance evaluations are usually based on actual performance versus goals, this years' evaluation may be based on adaptation. If this is the case, prepare a story that highlights your flexibility and resourcefulness. How have you been a team player during this tumultuous period?
Secondly, a lot of companies are using performance evaluations as a company culture touchpoint. In an interview with Harvard Business Review, NYU professor of human capital management Anna Tavis noted, "How the company treats its employees in this situation will make or break the culture," suggesting that this year's performance evaluation will be used to reinforce corporate culture.
We are in the middle of what has been dubbed the "The Great Resignation." A record-breaking 4.4 million people quit their jobs in September, after months of already astonishing resignation rates. This upheaval in the workforce has probably impacted your company. Researchers believe this huge influx of resignations is caused in part by ample job opportunities but also due to the larger existential experience our country is collectively going through due to the pandemic. Thus, a lot of companies are using performance evaluations to understand your experience working remotely.
So this year, be prepared to get a bit more personal than years prior. Don't be thrown off by questions that are not directly performance related. In this case, stories that highlight how you've contributed to the team morale or upheld company values may be useful. What stories can you tell that illustration how you've worked to connect with clients or other team members while working remotely?


Why stories are vital in virtual performance evaluation
Like most of our things these days, performance evaluations will likely take place remotely. With the limitations of technology, a lot can be lost. Thus, the stakes of verbal communication are even higher. Though experts agree that performance evaluations should be done with your cameras on, there's still only so much non-verbal communication going on. For example, if you are taking notes during your evaluation, make sure to tell your boss. Otherwise, it may appear that you are distracted with something off-screen.
Further, working remotely may cause your manager to hold onto old impressions of you. Without seeing you in the office every day, they have less data to go on, and so they may rely on outdated information. If during your last in-person evaluation you were struggling to improve X, they may think you still are—even if X hasn't occurred in the last eight months. Thus, short powerful stories about your accomplishments can replace any negative biases your manager may be holding onto with a new up-to-date picture of how you are doing. What stories will demonstrate your growth in the last year?
Making space to reflect is necessary
Before the pandemic it was a challenge to reflect on a year's worth of accomplishments. But during the pandemic, many time markers have been erased from our annual calendars (no more company picnic, for example). Thus, time has become more nebulous making it even harder to reflect on the past year's accomplishments. Learn more about once-a-month writing prompts that will help you prepare for next years' evaluation.
Practice your story at the next Story Lab.
---
Related Articles
Best Practices for Performance Reviews: 12 Tips
"This is an amazing and insightful post! I hadn't thought of that so you broadened my perspective. I always appreciate your insight!" - Dan B.
Join the thousands who receive Esther Choy's insights, best practices and examples of great storytelling in our twice monthly newsletter.