July 6, 2020 / Esther Choy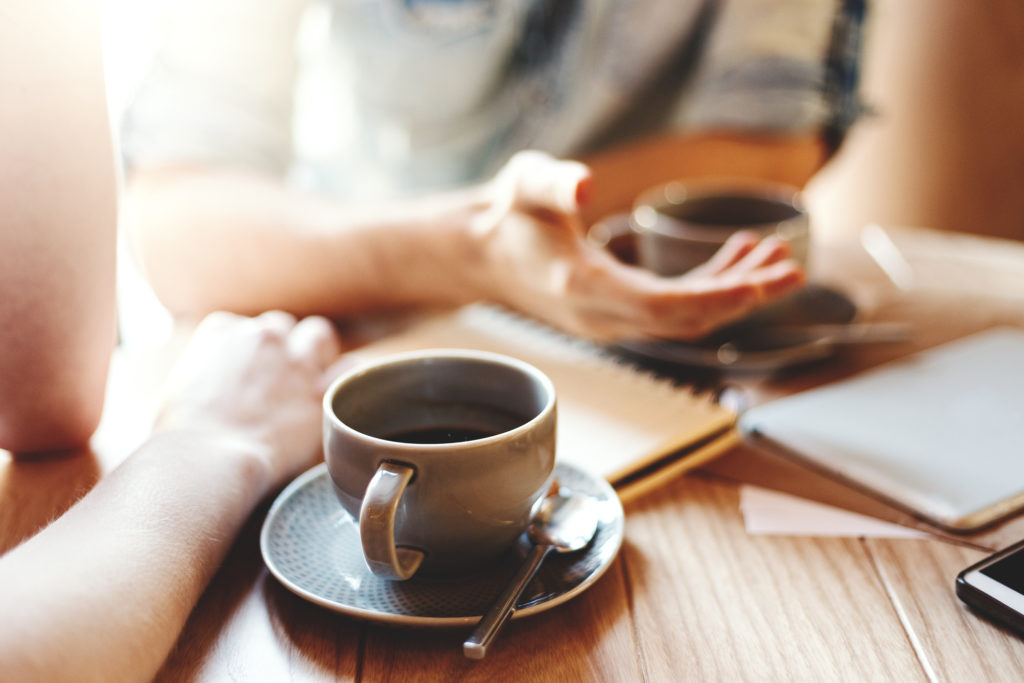 What if spending 15 minutes a day on a storytelling exercise boosted your work performance?
Research has shown that when employees spent just 15 minutes per day reflecting on what they learned that day, they began to perform 23% better after just 10 days. This may sound overly simplistic, but think about moments when you were intentionally reflective. You probably felt more relaxed, could think clearly, maybe you even remembered things that you would have forgotten.
People don't usually think about the meaning of an ordinary event unless they are cued to by someone else. When we ask questions that prompt others to tell stories, we're asking them to tease meaning out of something that feels random. We can encourage a culture of reflection at work when we do something as simple as ask our coworkers for stories.
Encouraging reflection through stories doesn't just make our work more productive. It can also make our conversations feel more meaningful. Let's face it. We need meaningful conversations. We're dangerously starved for variety in conversation – especially in our post-pandemic world. We crave conversation with a new set of people who have new sets of interests that can enlighten us.
If you've been working remotely more often, it's going to be hard not to overdo some aspects of your interactions. It's like opening the fridge when you're hungry and suddenly finding that you're gorging yourself. Finally… after months and months, you have a new social circle!
Specifically, it is tempting to unload on your listeners rather than making sure your interactions are meaningful and well-paced. It's always more tempting to talk about yourself than it is to consider the purpose of every conversation.
Take the first step of making every conversation more meaningful with this simple storytelling exercise.
A Simple Storytelling Exercise: Taking Inventory
Take inventory of shared experiences— something many people share and can relate to, and that will prompt their own reflections:

Have you started a new hobby?
Met a crazy deadline?
Learned a new skill you've been meaning to learn for years?

Focus on experiences that my colleague Kelly Standing calls "not too shiny" and "not too whiny." Storytelling is about bonding with other people by finding what we have in common.

What did you do with the kids when there was no summer camp during quarantine?
What kinds of interruptions did you have to handle? How did you rise to the challenge?

 Veer toward stories about overcoming something in this storytelling exercise. These stories are gems because they showcase your character. They can also make others reflect on what they themselves have overcome recently.
Craft Your Story
During our sheltering-in-place time, my husband and I had to continue working without any extra help around the house. Now, my kids are at the age where they should start learning to pitch in with more household chores. They understand this, but they are not used to it. It was time for them to buckle up and pitch in.
This, of course, takes patience from mom and dad. We couldn't expect our kids to go from 0 to 100 on the perfect housekeeping scale in a matter of days.
---
Receive monthly storytelling exercises and resources, sign up for our monthly guide!
---
So we had to calibrate our expectations. My oldest daughter began to learn, for instance, that when she washes the dishes, cleaning the sink is also part of the job. And now she cleans the sink and the countertops as well. But it took weeks and about ten thousand reminders!
This brief story works well because I can quickly set up the scene (we have more work and less help), present the main challenge (training our kids to pitch in), and what we learned (recalibrate our expectations).
Ask Others For Stories
The best way to encourage others to tell stories is not to just ask point blank, "tell me a story," but to have two or three go-to questions ready. For instance, you might ask, "what was most surprising to you during the lockdown?" Or "what changed in your work routine from the beginning of the time to the end of it?"
Is it possible to ask for stories without coming across as nosy? That's always a delicate balance. I try to ask questions that will prompt stories that are personal but not private. They should be personal enough to be meaningful, but not so private it feels like therapy.
Little changes—such as asking questions that inspire stories— could create big impact, but even little changes require preparation and reflection. Your team's productivity, their sense of connection with your organization, and their feeling of belonging could benefit from how you approach conversations during this transition period as offices reopen.
---
Related Articles
Use Leadership Storytelling to Connect with Everyone
Collecting Stories Will Make You Happier
---
"This is an amazing and insightful post! I hadn't thought of that so you broadened my perspective. I always appreciate your insight!" - Dan B.
Join the thousands who receive Esther Choy's insights, best practices and examples of great storytelling in our twice monthly newsletter.