August 28, 2017 / Esther Choy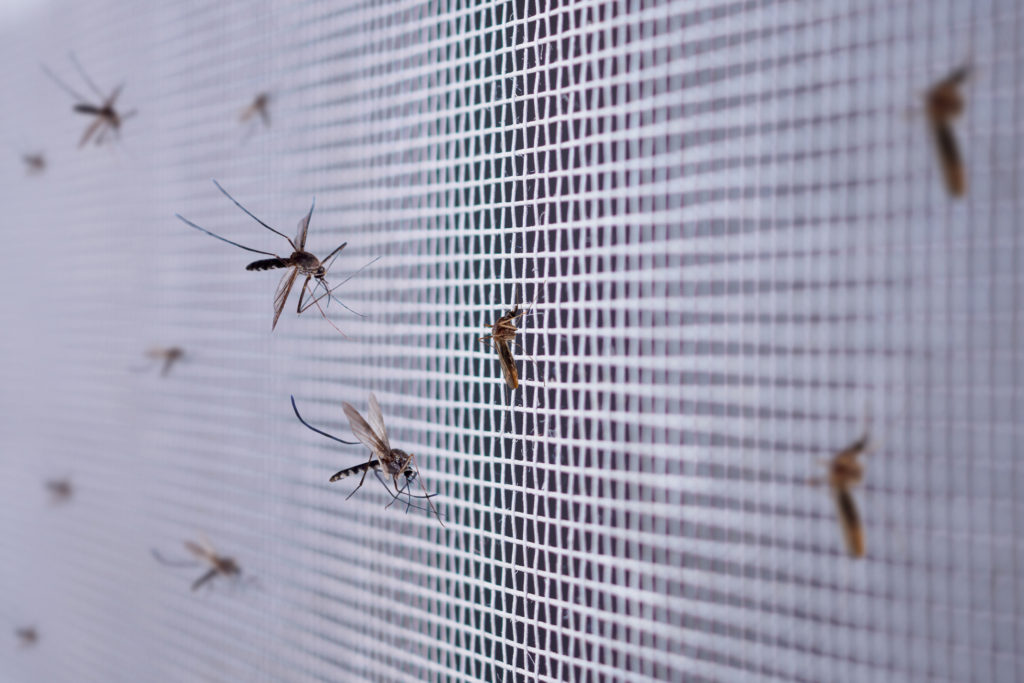 "A meaningful challenge I faced? I guess that would be the time Bill and Melinda Gates sent me to Africa to cure malaria. It was a huge task, and we haven't conquered malaria yet, but having done parasitology research since middle school certainly helped me …"
It's impossible to apply for an MBA without coming across an application essay question that asks you to reflect on a challenge you faced and how it shaped you. It's a question that often leaves MBA applicants scratching their heads and thinking that maybe the question itself is one of the biggest challenges they've faced!
Here's the advice I give my MBA clients:
It's Not Just About Your Accomplishments
The admissions team really does want to know about a meaningful challenge, not just your accomplishments. So don't be obsessed with loading this part of your application with references to your credentials, the hot shots you know, or the significant milestones you've reached in your career or education.
It's tempting to think that getting into an MBA program is about "having the biggest house on the block" — the most dazzling achievements that sparkle in every sentence of the application.
It's true that your accomplishments matter. But when sorting through a stack of applications where everyone is stunningly talented, what matters to admissions officers is whether you are a good fit for the program. That means they need to get to know you. Spending time telling the story of an authentic and meaningful challenge you faced gives you the opportunity to make a connection.
It Doesn't Have to Be Huge
So no, you don't have to have been commissioned by the Bill and Melinda Gates Foundation to cure malaria. The challenge could be realizing what a new leadership position required of you and using every ounce of your being to meet those requirements. It could involve changing the way a task has "always been done" to make it more valuable to your organization and customers. It could be a matter of navigating cross-cultural challenges or reaching a breakthrough as you manage a difficult employee.
The challenge itself doesn't have to be huge. What matters is that the Admissions Committee:
a) Believe that it was really difficult for you;
b) Understand how you've reflected on the difficulty and grown through it; and
c) See the underlying character or personal values that helped you overcome the challenge (this is especially important in the case of MIT Sloan and other schools that subscribe to a philosophy similar to Sloan)
It Should Tell a Story
One of the best things about the "meaningful challenge" question is that it is just begging you to tell a story! Since you want to zoom in on one particular incident and illustrate your character and capacity to learn from adversity, you've got the perfect setup for a great narrative.
When it comes to crafting a great narrative, the Principal Elements of Storytelling will come to your rescue. These principal elements, which you can learn more about in my book Let the Story Do The Work, are the three-act structure many classic stories follow:
ACT 1: SCENE / HOOK
Use the first few sentences of your story to create the scene:
Where are we?
When was this?
Who is our protagonist? (Of course, it's you — but what was your role at the time? What should we know about you that would help us understand the story?)
As you develop the scene, plant the hook: what's the challenge and what was at stake?
ACT 2: JOURNEY / SETBACK / NEW CHALLENGE / CLIMAX
This section is where we really get to see your character in action. You are on a journey to overcome this challenge. You face setbacks and new challenges. As the difficulties mount, you keep right on going.
Finally, the difficulties reach a climax. This could be the point where you have to make the toughest decision yet. Or it's the point where someone tells you something you really needed to hear.
ACT 3: RESOLUTION / TAKEAWAY
In this act, tell us how the difficulties reached a conclusion — one where you either triumphed or learned something valuable, or both.
All throughout these three acts, you don't have to have solved a problem like world hunger. You just need a really well-crafted story that illustrates your strength of character in the face of serious setbacks. That's what shows that you have what it takes to make it through the most arduous moments of an MBA program, and that's what makes your application shine.
---
Related Articles
What Interviewees Can Learn When The Tables Get Turned
5 Pitfalls To Avoid In Your Next Job Interview
---
If you're looking for input on an MBA essay or interview, contact us! Leadership Story Lab will train or coach you in storytelling techniques to help you become a more engaging and persuasive communicator. Whether you would like to stand out in the interview process, add punch to a presentation, or make a compelling case for a new initiative, we can help. Schedule a complimentary working session with us today! Esther's book, Let the Story Do the Work (published by HarperCollins Leadership), is now available!
This article by Esther Choy originally appeared on MBAprepschool.com.
"This is an amazing and insightful post! I hadn't thought of that so you broadened my perspective. I always appreciate your insight!" - Dan B.
Join the thousands who receive Esther Choy's insights, best practices and examples of great storytelling in our twice monthly newsletter.