September 21, 2017 / Esther Choy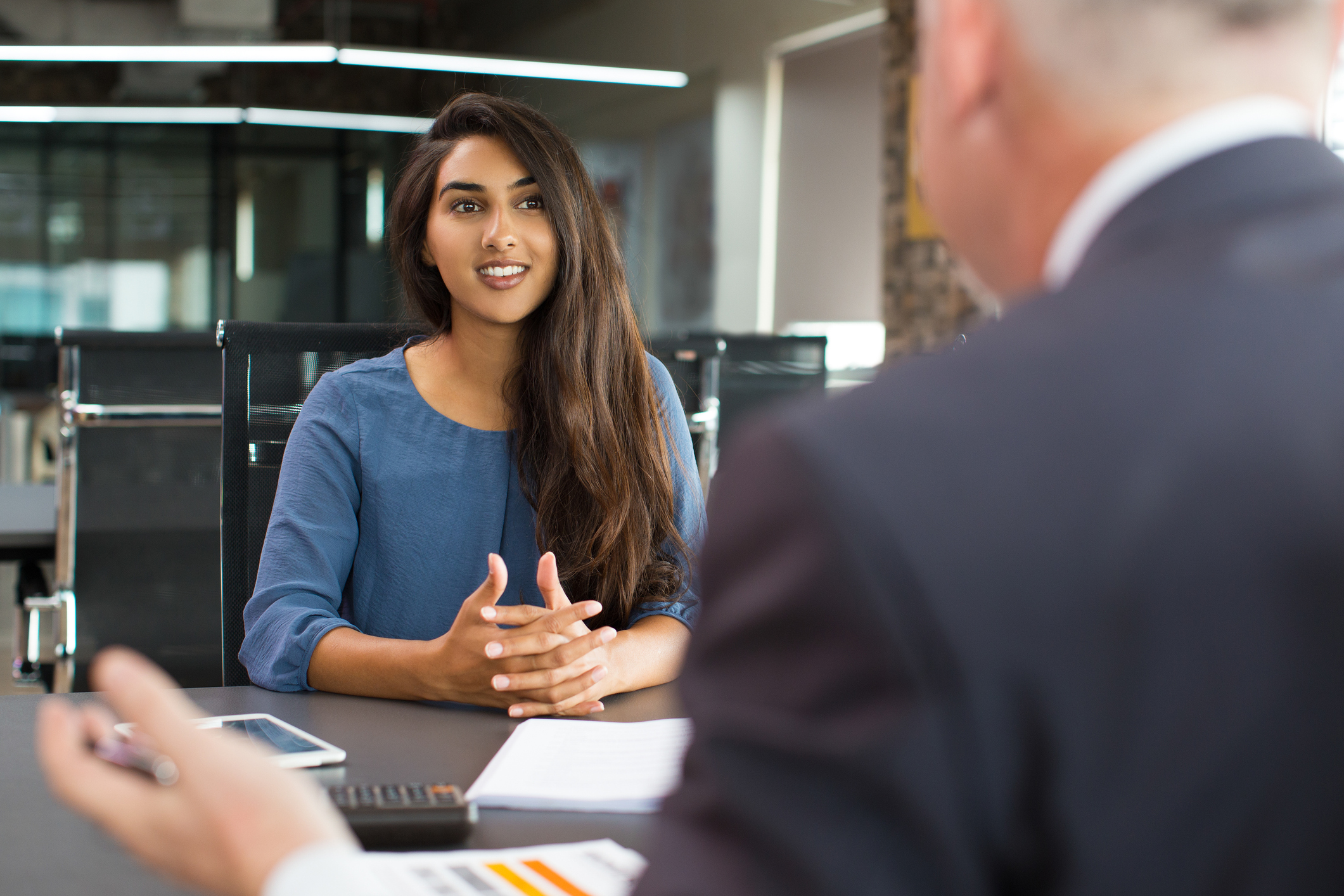 Dr. Mayank Kansal has been through the same nerve-wracking ordeal three times. Like all cardiologists who have a further specialization, he has been through multiple residency and fellowship interviews, which means he has had to do a lot of waiting to find out if he's been admitted, and where. But since 2010, the tables have turned.
Since Mayank is now not only a cardiologist who specializes in echocardiography at UI Health but also an Assistant Professor of Clinical Medicine at UIC, he's now the one doing the interviewing. On both sides of the table, Mayank has noticed that it's easy to think of the interview as just one more hurdle across a prescribed path. Many times, unfortunately, it's obvious that applicants walked into their fellowship interviews completely unprepared.
Preparation is critical in the residency and fellowship application process because so much hangs on residency and fellowship interviews. After the candidates leave, schools rank them in order of who they'd most like to accept. At the same time, applicants rank the schools in order of preference. Applicants submit their rankings, and then they have to wait until "Match Day," when they receive a letter stating where they've been placed—it's always the school they most wanted that also wanted them the most.
"It's like dating," says Mayank. You have to say "I love you" before you're sure the schools you've chosen will say it back. As Jerry Seinfeld says, "That's a pretty big matzo ball!"
Since the on-site residency and fellowship interviews are such a crucial part of making sure their top schools choose them, you would think interviewees would breeze into the room with hours of prep behind them, ready to ace each interview. But Mayank says that for med students, the reality is, "we're really not good at this." How can would-be residents or fellows change the way they prepare?
"Tell Me a Story That Reminds Me of Me."
This is important for medical fellowship interviews. Mayank has found, as an interviewer, that each conversation is about finding out:
a) Do they want to be here?
b) Would they be a good fit for what we have to offer?
c) Would I like to work with them?
Mayank was surprised to realize that "it [the interview] wasn't about me [the candidate]" as much as it was about fit, and that's a mix of both personality and academics.
He adds, "it's not about whether you are quiet or gregarious." It can be hard to quantify what makes the difference, but it's there—that subtle dynamic that shows your personality will work with the other doctors in the program.
When it comes to proving "fit," how candidates present themselves is key. Four people who talk with the same person can come up with different opinions about fit because of the way their personalities interacted with the applicant.
Storytelling can smooth these waters, too. Interviewers give top rankings to applicants who remind them of themselves, according to research by Lauren Rivera, an associate professor at the Kellogg School.
So if an interviewer asks, "tell me about yourself," that really means, "tell me something about yourself that reminds me of me." This doesn't mean trying to read every expression and react to every subtle cue. Social psychology has proven that we're notoriously bad at reading other people's minds, even when we think we're pretty good at it. Instead, follow these steps:
Know your audience. Research about them as much as possible. Find out what they're interested in.
Find your authentic voice and know your story well. People like others who are comfortable with themselves and proud of who they are – but not arrogant. Tell short, relevant stories—each no more than three minutes long. My new book Let the Story Do the Work provides tools and templates for telling targeted stories.
Talk about your shared experience. What do you have in common with doctors already working there?
In my book, I mentioned that one of the great, essential shared-experience narratives involves solving a problem. Those shared experiences should come from your life experiences and your passions. Maybe you're the first doctor in your family—or you come from a family of doctors and that actually made you question whether you would want to follow in your parents' footsteps! Or maybe you struggled with your high school biology classes… or perhaps you feel your love for solving Sudoku puzzles is like solving the medical puzzle of a difficult diagnosis. The possibilities for personal connections are endless.
A Revelation for Fellowship Interviews
One of the biggest revelations Mayank experienced as an interviewer should make anyone going through a competitive admissions process breathe a sigh of relief. As a student, he'd always assumed the interviewer had all the power. "You think they have the pick of the litter," he says.
It's true that there are many more students than positions. UIC brings in 60 people total, ranks the whole list from 1-60, and, in the end, only has five slots they can fill. Nevertheless, they have fierce competition to get the five candidates they want most. Other programs want the best candidates too!
So, while it's true that schools are scrutinizing candidates to assess how well they'll fit, interviewees should realize that schools are also trying to prove that they are a good fit for the candidates they want most. Like dating, everyone is looking for signs of compatibility. Preparing for an interview and crafting targeted stories is the best way to make sure interviewers see all of the compatibility that is already there.
---
Related Articles
Are You Making These Common Job Interview Mistakes?
How to Cope with Post-Interview Anxiety
---
If you're looking for interview coaching, we can help! Schedule a complimentary communication training consultation today. For more tips and insights on storytelling, sign up for our monthly guide. My new book, Let the Story Do the Work (published by Harper Collins), is now available!
"This is an amazing and insightful post! I hadn't thought of that so you broadened my perspective. I always appreciate your insight!" - Dan B.
Join the thousands who receive Esther Choy's insights, best practices and examples of great storytelling in our twice monthly newsletter.