January 31, 2020 / Esther Choy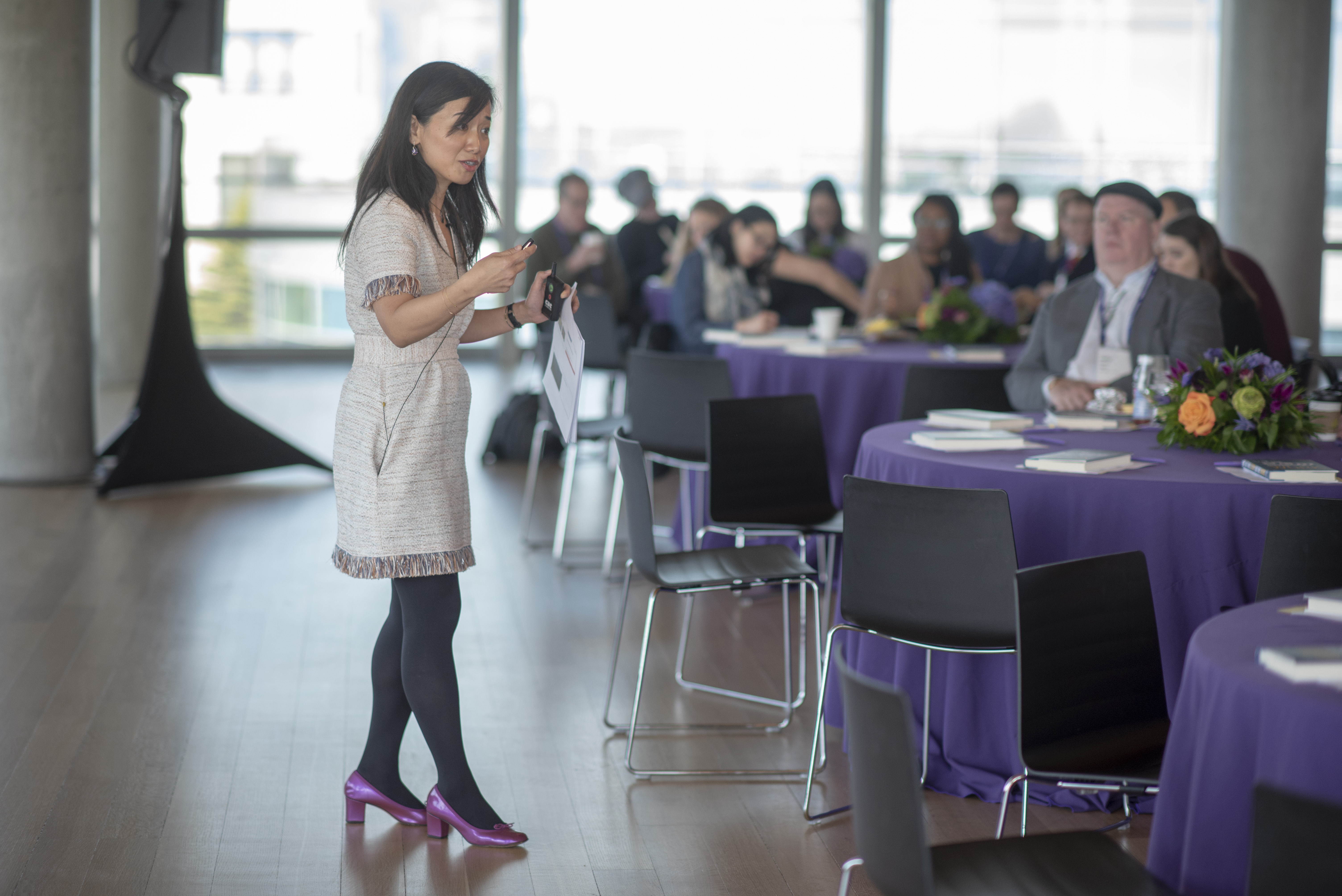 When I started Leadership Story Lab 10 years ago, I got a lot of blank stares whenever I said "I teach leadership storytelling." People would search for the closest thing they knew. "You mean, like writing children's books?" Now, a decade later, almost all responses I hear are in the variety of, "oh, I just read an article on business storytelling!"
The field has grown to be a hot topic in many industries. As Jeff Bezos has said, "You can have the best technology, you can have the best business model, but if the storytelling isn't amazing, it won't matter. Nobody will watch."
As leadership storytelling becomes the sought-after soft skill, however, it's important not to lose sight of the basics. Starting from the beginning to me means starting with the most frequently asked questions about this field. I've gathered top questions from Quora and Answer the Public and will begin tackling them in this article, with further installments to come.
1. What Is Leadership Storytelling?
Doesn't get much more basic than this! I define leadership storytelling as the strategic sequencing of facts and emotions. The most common misstep in crafting a story is to mistake recounting events as synonymous with telling a story. It is not! To be strategic means resisting the default mode of following chronology: first this, then that, and then blah-blah-blah.
Our audience's attention drifts away before they know why they should care. Strategically sequencing facts and emotion considers the audience's needs and what they (not the teller) will find persuasive. Because leadership storytelling occurs in a business context, it naturally incorporates many facts, but presented in a way that stirs up emotions like hopeful or saddened, motivated or suspicious, elated or disgusted.
A few years ago, one of my clients found himself needing to make a data-heavy presentation to the hospitality industry. He had created a technology platform that used data to improve customer experiences so people in this industry could increase their profit margin.
The main problem was that he only had 10 minutes to convince a general audience to use it. When he began working on the presentation, he started out with 32 potential PowerPoint slides, all of them packed with data. With just ten minutes to present, it was either zip through the slides talking as fast as the Micro Machines man or try to distill the information to its essentials.
I worked with him to come up with a storyline. We helped him select a specific client he had gone to visit, which then allowed him and his team to show how his data benefited this particular company. Along the way, we carefully wove emotions with facts: the initial doubts his client had, the welcome elation when they realized the impact of his platform, the dreadful conversation about implementation, and the confidence his clients felt over beating out their competition.  This is leadership storytelling at work.
2. Why Is Leadership Storytelling Important?
This skill is crucial for a host of reasons.
First, in competitive environments, showing your character and your fit with the organization is the most effective way to stand out. As the old adage goes: People don't care how much you know until they know how much you care.
Leadership storytelling allows you to do this effortlessly. By giving you the tools to tell stories that strategically sequence fact and emotion, leadership storytelling allows you to quickly come up with stories that persuade others that you are the right person for the job.
One of my clients had gone through multiple rounds of selection criteria, facing tough competition from people with lots of qualifications and credentials. For the final round, she got 15 minutes with the decision makers on why they should choose her. No slides, no props. Instead, we worked together on her story, and she landed her dream job.
Second, leadership storytelling allows leaders to become more powerful because it helps them to lead authentically. Finding your stories helps you understand who you are as a leader, and if others understand you better through your stories, you give them more ways to build bridges with you, leading to greater trust.
Third, leadership storytelling allows you to motivate your team. Storytelling is a flexible tool that allows you to convey lessons, instill your organization's values, and acknowledge your team's contributions.
A client from an Illinois hospital found herself needing to craft stories that would lead to better patient care. She now often tells a story about a broken piece of equipment that the key people realized was broken at exactly the wrong time. The broken equipment meant that instead of being able to transport a patient quickly, they watched him suffer.
My client shares this story, and then communicates why she is sharing it: "If you see something broken, say something." This has improved patient care among her team.
---
For more business storytelling examples, sign up for our monthly guide!
---
3. How Can Businesses Use Leadership Storytelling?
Before each training, I ask clients to share a story about where they have seen that storytelling could have made a difference. Through the years, their stories have added up to quite a list! Here's a sampling:
"Many times I've been asked: 'Tell me about yourself.' I have always resorted to talking about my career path… not too often do I describe who I am as a person. If I can better tell a story of who I am as a person, the rest would fall in place."
"A salesperson put me on the spot expecting me to dump all the reasons why our product was better than my previous company's product. I was mostly trained to sell feature/function, but should have told a simple story on the strengths of our product from an end user's perspective in contrast to the competitors."
"In my previous role, I could have told a better story to my manager about all of the responsibilities, challenges, and successes related to helping launch a product for two indications in a truncated timeline."
"I had to enroll patients to clinical trials…. Telling a better story, including the rationale and all the positive and negative aspects and allowing the patient to take an informed and unbiased decision created a better relationship and improved the chances to run the clinical trials smoothly and keep the study subjects engaged from start to end."
"Storytelling was the key to pretty much every design interview I've ever taken part in." (Specifically, my client was loath to work with hiring companies that could not present their "why.")
"Had a customer meeting where the conversation devolved into a features/tech specs comparison against competition. We did not win the business. I believe that this was a failure of our team to sell an idea rather than a product. Had we been able to tell a better story from the beginning and captivated the client's imagination, we could have avoided the 'line by line' competitive analysis and could have potentially won the business."
Leadership storytelling is such a versatile tool that I would encourage all leaders to ask themselves in any situation, "Would a story make a difference here? Would it persuade or motivate my audience? Would it clarify complex information? Would it establish a stronger bond between us?"
Would a story make a difference? In almost all cases, the answer is yes.
This article is part 1 in our Leadership Storytelling 101 series. Read Part 2 here.
---
Related Articles
Why Is Leadership Storytelling So Powerful?
Your Business Storytelling Toolkit
Don't Overlook These Key Leadership Storytelling Moments
---
"This is an amazing and insightful post! I hadn't thought of that so you broadened my perspective. I always appreciate your insight!" - Dan B.
Join the thousands who receive Esther Choy's insights, best practices and examples of great storytelling in our twice monthly newsletter.